Aviation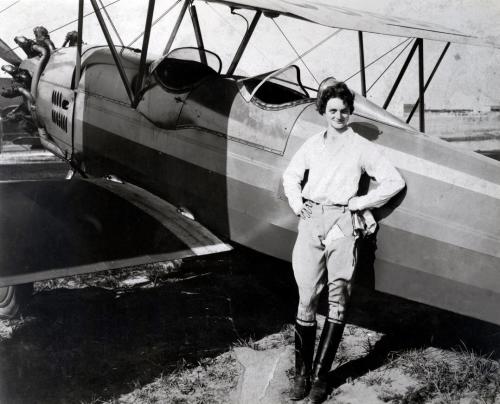 Home of Louise Thaden
When it comes to must-visit locations in Bentonville, Arkansas, Thaden Field, named after the native-born, decorated female pilot Louise Thaden, has become a favorite for visitors and locals alike. Where else in Northwest Arkansas can you find aviation history, discovery flights, outdoor activities, and a unique restaurant all in one place? Thaden Field gives you all of that and more!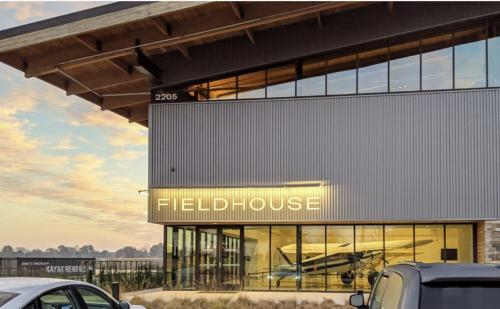 Thaden Field VBT (KVBT)
Thaden Field takes its name from the famed Arkansas-born pilot Louise Thaden, operating as the only municipal, private jet airport in Northwest Arkansas that will land you minutes away from beautiful downtown Bentonville.
In addition to operating as an airport, the Thaden Fieldhouse provides visitors and local residents so much more for a tourism experience: 
A flight school
An exhibition hanger
Scenic flights
Canoe rentals for Lake Bentonville, located right on the Thaden Fieldhouse grounds
Fishing at lake Bentonville
Plane rentals (with checkout)
Courtesy car
A full service, all-day menu at café Louise
Exhibit hangar 
Thaden Facts
Fuel: 100LL and Jet A
Parking: Hangars and tie-downs (no parking or tie-down fees)
Runway edge lights: medium intensity
Airport use: Open to the public
OZ1 Flying Club- Focused on reducing the cost of flying for everyone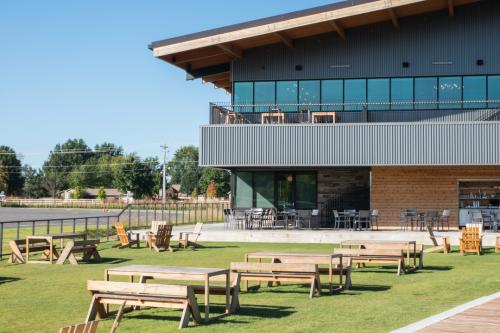 Dining with Louise
Born in Bentonville in 1905, Louise M. Thaden took to the skies in 1927. By 1928 she was setting records in the air and breaking barriers for women on the ground. Louise was the first woman to win a National Air Race, the first to take a Bendix Trophy. Now you can dine in her honor at one of our premier restaurants, LOUISE!
LOUISE is a modern all-day cafe located in the Fieldhouse at Thaden Field that serves diner-style breakfast, brunch, lunch and dinner. LOUISE has both indoor and outdoor seating facing the runway, providing great views of planes taking off and landing as you enjoy great food!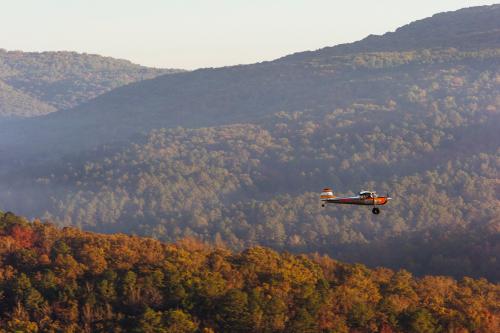 Fly Oz - Backcountry Aviation 
If you're interested in recreational aviation and backcountry flying, Bentonville is the place for you! Thaden Field has created an Airfield Guide to share information about airfields not generally available to the public. We expect the geographic region this site covers to grow as more airfields are added.
Osage Park 

 
Osage Park is an urban park with public art, a wetlands boardwalk, dog park, pickleball courts, food trucks, a pavilion, and more. The Quiver, a new archery range at Osage Park, opened in September 2021 and features 20 lanes with targets that can be set out up to 70 meters away.