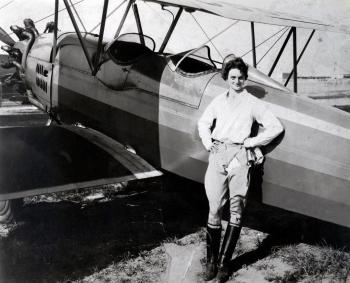 Written by Rachael Holland
When we think about the early aviators, most people think of the Wright brothers or Amelia Earhart. You might even think of the Red Baron if you're a history buff. But did you know that one of the first female aviators was born and raised right here in Bentonville?
Louise Mcphetridge Thaden was born in Bentonville on November 12, 1905. She attended Bentonville High School and the University of Arkansas. Louise left college in 1927 to join the Travel Air Corporation, where she developed her love for flying. The owners of the company, Walter and Olive Beech, offered her a job as a salesperson out in San Francisco, California, where part of her salary included flight lessons. That same year she soloed her first plane. The following year, 1928, she met and married her husband Herbert von Thaden and was issued her pilot's license. In fact, Louise's license is signed by the one and only Orville Wright and a copy is displayed proudly at Thaden Fieldhouse!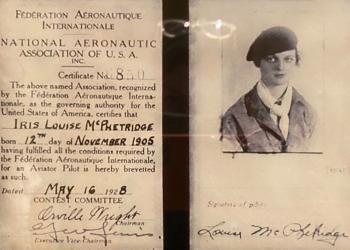 Louise set records in the late 1920s for altitude and endurance. Later in the 1930s, she would set even more records for endurance and speed. In 1936, at the recommendation of a friend, Louise participated in the Bendix Transcontinental Speed Dash. With the help of her friend Blanche Noyes, Louise not only set a record for the race but she became the first woman to win the race. When Louise and Blanche landed, they thought they had come in dead last. As they taxied their plane, a group of people started to chase them. Confused on what was going on and having lost their radio contact early into the flight, they soon realized the group wasn't trying to chase them; they were trying to catch them and congratulate them on their win!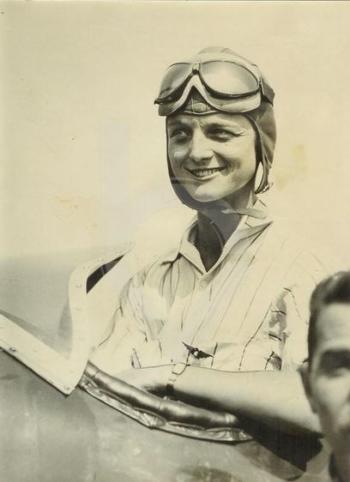 Louise would continue to fly and work in aviation. Early on in her flying career she had a son, Bill, and a daughter, Pat. When WWII began, she joined the Civil Air Patrol, where she reached the rank of Lieutenant Colonel. During WWII she also participated in a humanitarian relief service called Relief Wings. If you would like to read more about her story, check out her book High, Wide and Frightened.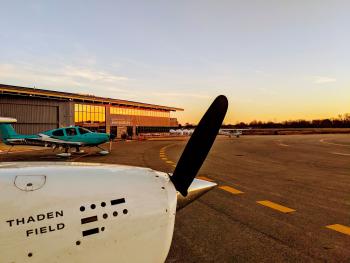 In 2018 Thaden Fieldhouse opened and became the third airport in the United States to be named after a woman.