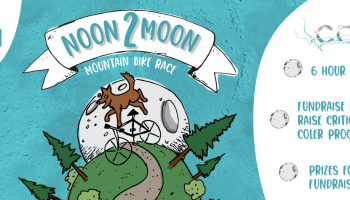 This year, Coler Mountain Bike Preserve presents you with the Noon2Moon race – their FIRST EVER endurance race! The race will take place on May 14th at Coler Bike Park and will last roughly 14 hours! 
What's included within those 14 hours? There will be last-minute packet pick up, race announcements, race start for 12 & 6-hour mountain bike races, as well as loads of other fun activations and awards!
Race solo, or grab some friends and make it a team! You'll have the option to enter the full 6- or 12-hour endurance race!
Not interested in racing? Come support in the spectator heckle zones, enjoy kids' activities and races, a movie, and more! As a bonus, Airship café will be open during their normal business hours and you're welcome to bring your own picnic-style food!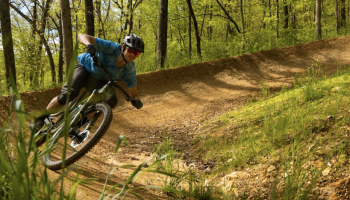 Coming from out of town? Bentonville has you covered! There are loads of amazing AirBnB's and loding in and around Bentonville. T
Register today and be a part of the FIRST EVER endurance mountain bike race at Coler Mountain Bike Preserve! 
Have additional questions about your trip?  Reach out to our front desk at 479.271.9153 or conatct our staff directly.
Plan your trip today and hope to see you soon!