Written by Cole McCoy 
Are you looking for a unique and fun summer getaway? We've got just what you need in Bentonville, Arkansas, a city full of outdoor adventure, endless trails, world-class museums, and family fun. Known as the Mountain Bike Capital of the World, you'll experience history, public art, and a culinary scene that will leave you wanting more - all from our scenic downtown square!. 
Are you ready!? Check out these Top 5 Summer Attractions in Bentonville, AR.
CRYSTAL BRIDGES MUSEUM OF AMERICAN ART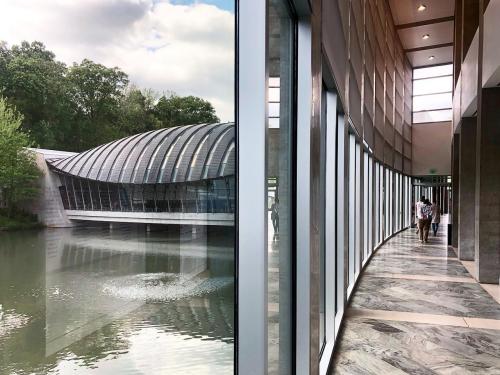 Crystal Bridges Museum of American Art is situated on 120 acres of native Ozark forest which includes natural springs, streams, geographical features, and a host of native plants and animals. The museum's art collection offers a superb overview of American art, including American masterworks and surprising lesser-known gems from the colonial era to today. Sculptures grace both interior galleries and outdoor trails. The museum's permanent collection galleries are refreshed regularly. General admission is free.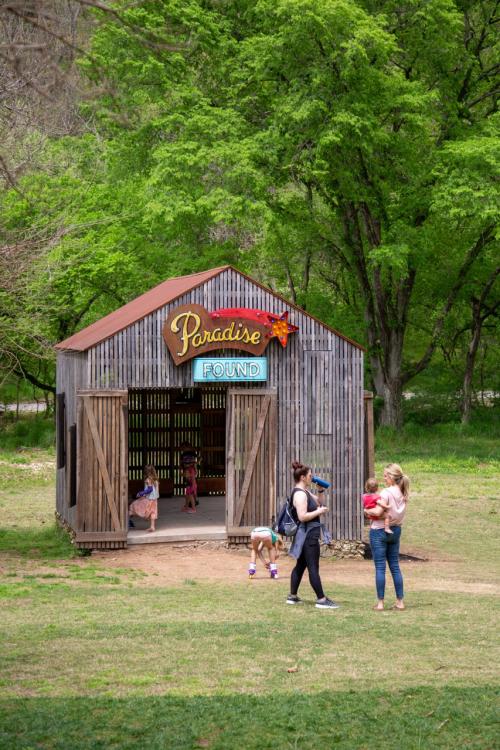 Coler Mountain Bike Preserve is an area rich in scenic views and natural landscapes. This property boasts over 17 miles of beautiful mountain biking trails that wind through 300 acres of multi-use greenways. These greenways give visitors the ability to connect to the larger regional network of surrounding trails in Northwest Arkansas. Coler Mountain Bike Preserve offers visitors the unique opportunity to camp on-site, or just explore the grounds via a hike or on a bike. In the middle, you'll find Airship at The Homestead - a micro-café and beverage bar designed to enhance the park-goers' experience with convenient access to delicious and nourishing refreshments, which also includes a beer garden.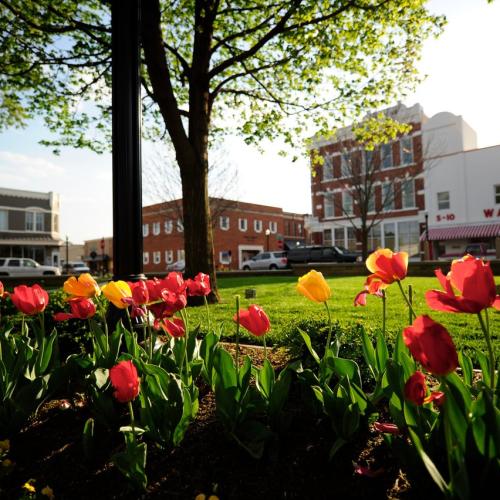 The center of all the action is the downtown Bentonville square, which embodies the welcoming vibe that defines the community. Whether it's the various pieces of public sprinkled throughout the streets, the unique restaurants around every corner, or the accessibility to trails and cycling, the square has everything you're looking for - and more! You'll find the Walmart Museum, restaurants, shops, and outdoor dining galore with smiling faces and a friendly hello. Admission is Free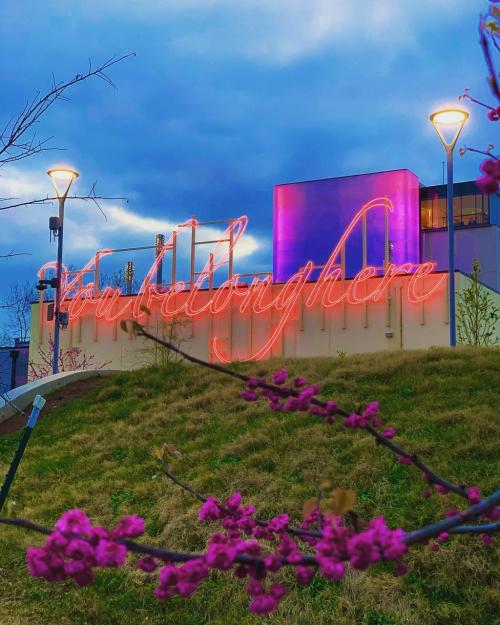 Welcome to the Momentary! A decommissioned cheese factory turned contemporary art space for visual and performing arts, culinary experiences, festivals, artists-in-residence, and more. Located in downtown Bentonville, Arkansas, satellite to Crystal Bridges Museum of American Art, the Momentary is the perfect hang-out. From exploring the galleries and outdoor artworks to catching a performance to enjoying a savory bite or refreshing drink, there's something for everyone to discover. Admission is free.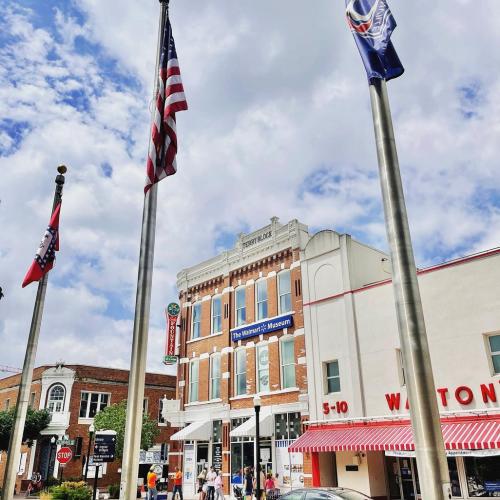 Located in the heart of the City Square, the Walmart Museum is a visitor favorite! The tour allows you to relive the dime store era, experiencing first hand the original 5&10 that Sam Walton opened in 1950. After the tour, treat yourself to a scoop or two of delicious ice cream at the Spark Café or check out Sam's 1979 Ford 150. You'll be delighted with the memorabilia and preserved office of Sam Walton that immediately immerses you into Bentonville's long-sustained entrepreneurial culture. Admission is free.