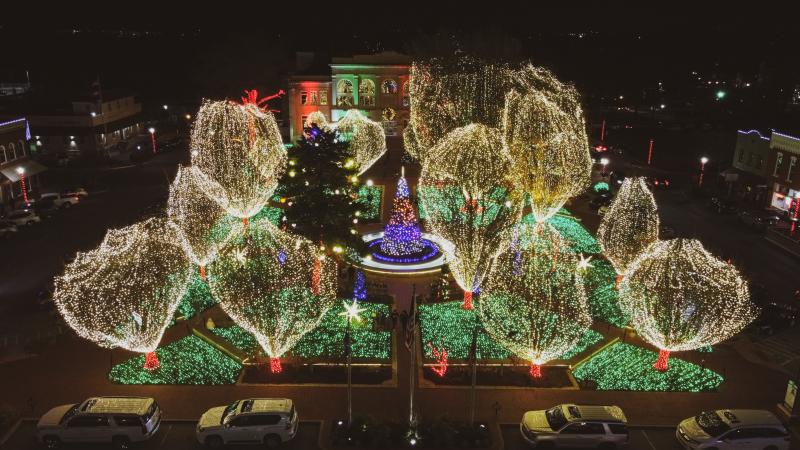 Photo by Joe Emmons
Written by Josie Harlow
Bentonville is always a great place to spend the holidays, with its family friendly atmosphere, unique amenities, and its community feel. When it comes to Christmas time, there are many amazing events and festivities to put you in the holiday spirit. The Bentonville square is always beautiful during the holiday season. It's covered in twinkling Christmas lights that look beautiful at night, and the stores surrounding it always chip in with their own festivities. Here are some holiday activities for you and your friends or family to enjoy! 
After Hours at Peel Museum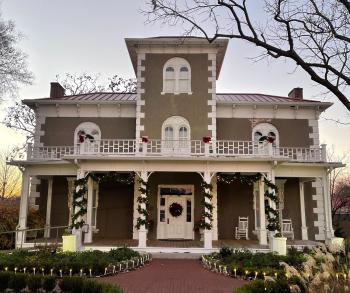 Looking for the perfect backdrop for your family Christmas photos? Lucky for you, Peel Museum & Botanical Garden will be open late Thursday, December 16th from 5-7 p.m.! Stop by to snap some Christmas pictures, take a walk through the decorated grounds, and snag some hot cocoa from Java Dudes Coffee Co.!
Location: 400 S Walton Blvd, Bentonville, AR 72712
---
Ice Skating at Lawrence Plaza

The Rink at Lawrence Plaza is a 7,000-square-foot, permanent outdoor ice rink a block northeast of the Bentonville square. Click here to view The Rink's schedule and here to purchase tickets. Follow the City of Bentonville's Facebook page for notice of rink closures.
Location: 214 NE A St, Bentonville, AR 72712
---
Market at The Record
  
Photos by Downtown Bentonville Inc.
On select Saturdays, the Record will be having a Market hosted by Downtown Bentonville Incorporated. It will offer a rotating array of local food, crafts, holiday gifts, musical performances, and more.
Location: 104 SW A St, Bentonville, AR 72712
---
North Forest Lights
  
Photos by Stevie Emmons (left, center) and Crystal Bridges Museum of American Art (right)
A great opportunity to enjoy some beautiful lights is visiting the North Forest Lights, which is an outdoor exhibit at the Crystal Bridges museum.This is a family friendly experience, containing 5 different immersive soundscapes as you make your way through a trail in the woods. Upgrade your visit with the North Forest Snow Globe Experience, which includes two and a half hours inside a private and furnished snow globe, VIP entry into North Forest Lights, and a food and beverage package.
Location: 600 Museum Way, Bentonville, AR 72712
---
Bentonville Christmas Parade
  
Photos by Downtown Bentonville Inc.
A perfect family friendly event to attend is the Bentonville Christmas Parade. This takes place around the Square and Main Street on December 11th, at 6 p.m. Families can line up on the sides of the streets to watch the amazing Christmas floats drive by.
---
Shine On! Holiday Pop-up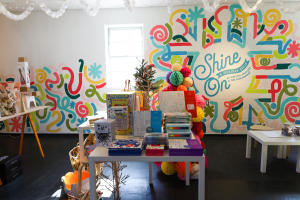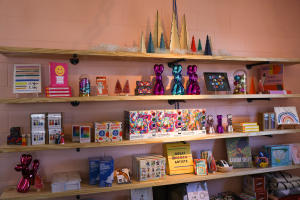 The Shine On Holiday Pop-up shop is held by Crystal Bridges and the Momentary. It is located at 203 NE A Street in Bentonville (across the street from 21c Museum Hotel) until Friday, December 31. Shine On is closed on Mondays and open Tuesday-Thursday noon-6 p.m., Friday-Saturday 10 a.m.-7 p.m. and Sunday 10 a.m.-3 p.m.
---
Miracle on Second Street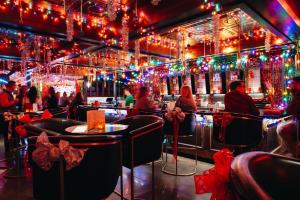 Photo by The Preacher's Son/Undercroft
Miracle on Second Street is a great chance to enjoy traditional seasonal drinks and cocktails. It will be held at both the Undercroft speakeasy below The Preacher's Son as well as the outdoor patio of The Preacher's Son. Miracle continues through Friday, December 31, 2021.
---
Enjoy the festivities and happy holidays!