The Momentary, a decommissioned cheese factory turned contemporary art space, has been bringing today's visual, performing, and culinary arts to downtown Bentonville since its opening on February 22, 2020.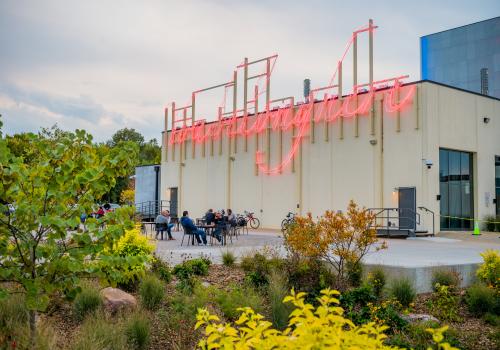 As a satellite to Crystal Bridges Museum of American Art and located along the Razorback Regional Greenway near 8th Street Market, the Momentary is the perfect hang-out. From exploring the galleries and outdoor artworks, to catching a performance (online for now), to enjoying a savory bite or refreshing drink, there's something for everyone to discover. Bonus: General admission is free.
NEW AMERICAN TOWN PODCAST: LISTEN OR WATCH the latest Momentary interview! 
Ready to visit? Here's 5 ways to enjoy at the Momentary in 2021: 
Discover New Exhibitions. The Momentary kicks off their 2021 season with three new solo exhibitions. Enjoy Sarah Cain: In Nature through May 30 in the Lobby Gallery, Derrick Adams: Sanctuary through June 6 in Galleries 1 and 3, and Diana Al-Hadid: Ash in the Trade Winds through June 13 in Gallery 2.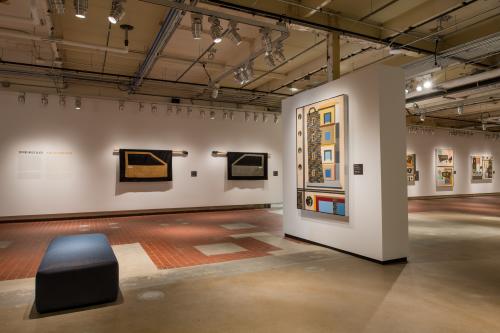 Spend Time Outdoors. There are plenty of opportunities for the whole family to enjoy the grounds, grab a bite, sip on a cool drink, discover outdoor installations, and even play a game of bocce ball! You can also pack a picnic blanket and spread out on the spacious Momentary Green, the perfect spot to relax.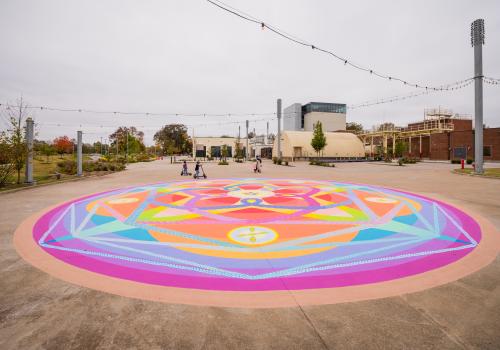 Sip Cocktails in the Tower Bar. Loosely inspired by 1960s airport lounges, the Tower Bar is a high-flying social space offering a rotating menu of craft cocktails, spirits, wines, and whiskey you can't find anywhere else in Arkansas, and bar snacks in the evening, plus the best views in Bentonville. Ages 21+.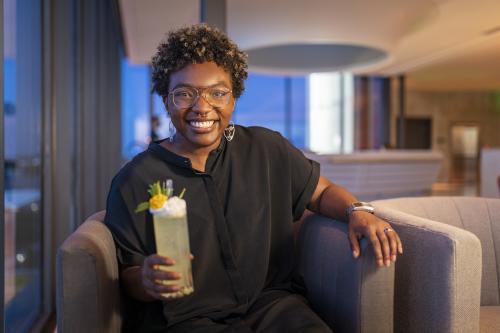 Enjoy Award-Winning Coffee. The Momentary features the newest Onyx Coffee Lab location in Northwest Arkansas. This cute café space has all the food and drink offerings you know and expect from the local coffee brand.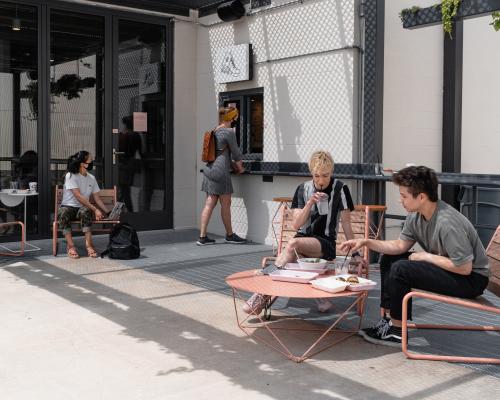 Connect Online. The Momentary offers virtual performances and events to keep you engaged with artists during this time. Check out their online calendar for upcoming events, and follow them on Instagram for the latest news and offerings.
READY TO PLAN YOUR NEXT MEETING?
Check out the Momentary for unique indoor and outdoor space options!
For more details, contact Amanda Khanga, Sales Director for Visit Bentonville