Stir Crazy: Undercroft Bar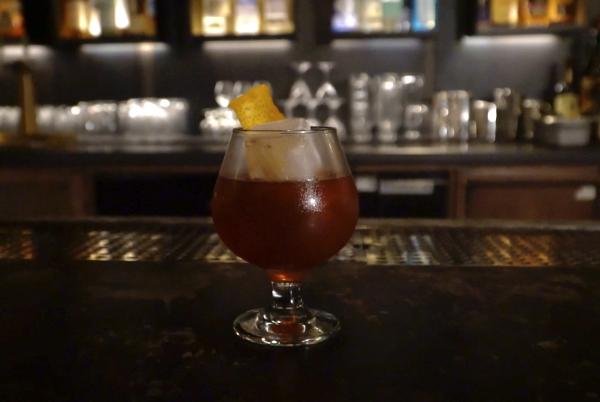 Written by Stevie Emmons
If you enjoy sipping lavish libations in a unique setting, Undercroft Bar is the place to go! The downtown Bentonville speakeasy is located in the basement of The Preacher's Son and features signature craft cocktails like this week's Stir Crazy feature: The Ocean Avenue! 
A delicious drink made with rye, coconut-washed Cappelletti, fernet branca, and creole bitters.
To create the coconut-washed Cappelletti, Undercroft Bar adds melted coconut oil to Cappelletti and lets it sit for a whole day. The mixture is placed in the freezer so the oil can solidify and then be strained out. Branca is added for a bitter yet still sweet taste. After adding all the ingredients, the drink is stirred with ice and strained, served with a large ice block and garnished with an orange cheek. 
Other signature cocktails at Undercroft Bar include Summer Nights, Strawberry Fields, Roxy's Russian, Tom Collins, and many more. Undercroft Bar also offers beer and wine.