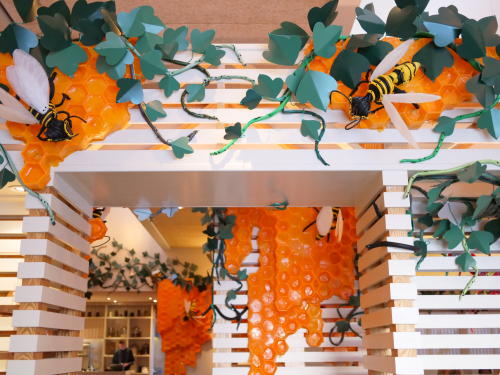 Written by Cara Cox
The Hive is located in the 21C Hotel Museum, and is open to the public. This unique restaurant and bar gives you the opportunity to explore new and unique art, as well as a one-of-a-kind dining experience.
John, food and beverage director, shows us how to make a Black Dahlia. Add together a dash of orange bitters, a dash of scotch, bourbon, apple brandy and red wine. Mix and enjoy! Watch John make the Black Dahlia here. While you enjoy a Black Dahlia or any other signature cocktail at the bar, sit back and take in the immersive art piece titled BuzzKill by Nova-Scotia based artist Johnston Foster.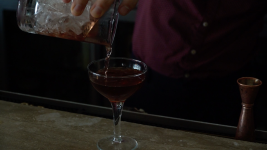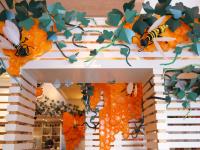 The 21 C Hotel Museum welcomes kids, adults, and all. Check out The Hive to enjoy quality food with friends and family, as well as discover distinctive creativity.