Led by Executive Chef Neal Gray, The Preacher's Son offers unique and sustainably-sourced dinner service in a thoughtfully-restored historic church just steps from the downtown Bentonville square. With an extensive wine list and incredible service, The Preacher's Son is the perfect setting to celebrate life's moments - both big and small - and the seasonality of Northwest Arkansas's finest ingredients. 
Executive Chef Neal's impressive career is built from experience at world-class restaurants including The Inn at Little Washington in Virginia, the highly prestigious French Laundry in California and Blue Hill at Stone Barns in Tarrytown, New York. His history of experience with fine dining allowed him to refine his craft and technical skills, which he translates into a more accessible form of dining. "I like showcasing seasonal ingredients in a way that's somewhat restrained and casual, allowing great food to shine without feeling manipulated or overworked," he says. His culinary style can be summarized as casual, understated elegance.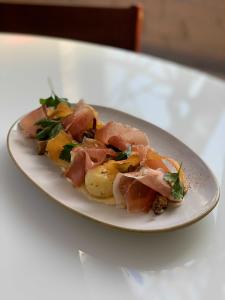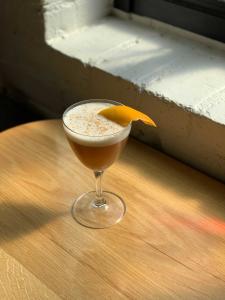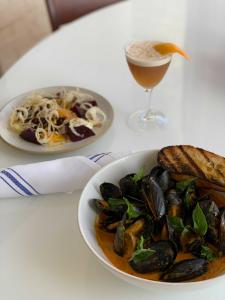 Seasonal servings at The Preacher's Son include the Oh My Gourd Signature Cocktail (Mezcal or Tequila, Amaro blend, oloroso sherry, acorn squash cordial, mole bitters), roasted beets with ricotta, orange, fennel and pistachio, Marble Potatoes with marinated mushrooms, speck and aioli, and PEI Mussels with coconut curry broth, chorizo and grilled bread. We are honored to be recognized as the first restaurant certified with Food Loop's Closed Loop Gold Level award. Recipients must submit and pass a 100-point review process that ranges from food waste collection to proper recycling. We strive to disrupt the typical path of food waste and encourage our guests to follow our lead.
Branding and content creation of the The Preacher's Son was completed by FÖDA Studio of Austin, Texas.