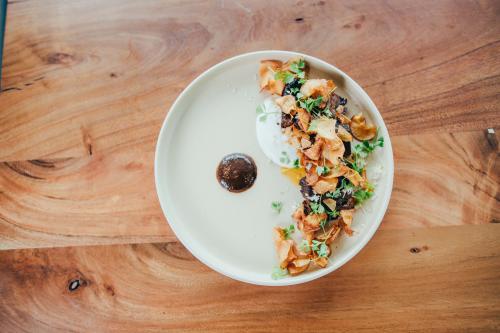 Written by Weisi and Trae Basore. Photos by Philip Thomas/Novo Studio. 
A neighborhood restaurant where you can curate your own dining experience, Bar Cleeta is helmed by a husband and wife team Trae & Weisi Basore. The dinner menu is hyper-seasonal, meaning Chef Trae - an Arkansas native - is focused on following the farmer, the produce, and the micro rather than the macro with weather.  The menu is not overhauled every calendar season but rather one or two dishes at a time depending on the growing circumstances. It also merges metropolitan-style dining with global and Southern influences, where locals and transplants alike can enjoy our cuisine and dine in an obliging atmosphere.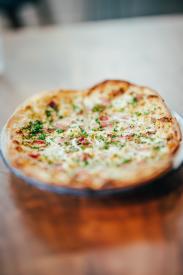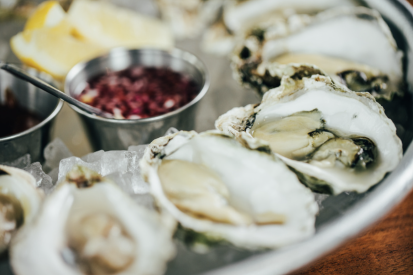 This winter season, new faces on the menu include a Grilled Napa Cabbage - served "caesar" style with castelvetrano olives and toasted breadcrumbs - and Arkansas Sweet Potato (a guest favorite), served with brown butter sabayon, black walnuts and cured speck.  And of course, there are the perennial regulars' favorites that fair well in any season: Tarte Flambée - a crispy, slightly charred Alsatian flatbread with farmer's cheese, onions and bacon - and Six Day Wagyu Brisket - the most expensive type of beef in the world in the hands of a classic French-trained, Southern chef is slow-cooked to perfection.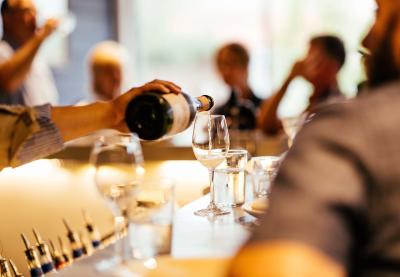 Since the concept of Bar Cleeta is shared plates (not particularly small nor tapas), we encourage every dinner to design their own meal. Will they start with freshly shucked oysters and croquettes, cheese from a local cheesemonger and a sample of our housemate charcuterie, or perhaps a beeline for the plates, starting with a Wild Arugula Salad and Beef Tartare for the cold courses and some combination of a Tarte, our Spanish Octopus and our Grilled Quail?  We also feature a 170+ bottle global wine list, a seasonal cocktail program and a serving team that always endeavors to offer warm, thoughtful service.
---
Reservations are highly recommended at Bar Cleeta. Visit Bentonville recently met with Bar Cleeta owners Weisi and Trae Basore to record a podcast episode of A New American Town. Listen here.