On February 23, 2022, the James Beard Restaurant and Chef Award semifinalist nominations were announced, with three Bentonville, Arkansas restaurants - The Hive, The Preacher's Son, and Yeyo's El Alma de Mexico - officially listed!  
NOMINATIONS
Outstanding Hospitality: The Preacher's Son | Chef Neal Gray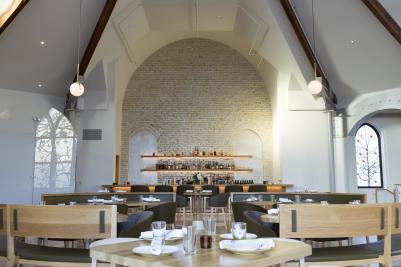 Best Chef, South: The Hive | Chef Matthew McClure 
Best Chef, South: Yeyo's El Alma de Mexico |  Chef Rafael Rios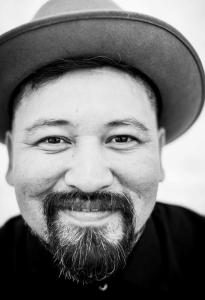 Yeyo's Chef Rafael Rios and The Hive's Chef Matthew McClure
---
The James Beard Foundation Awards are annual awards presented by the James Beard Foundation to recognize culinary professionals in the United States. The awards recognize chefs, restaurateurs, authors, and journalists each year. The James Beard Foundation's Restaurant and Chef Awards were established in 1991 and is one of five separate recognition programs of the awards.
2022 winners will be celebrated at the James Beard Restaurant and Chef Awards ceremony on June 13, 2022, at the Lyric Opera of Chicago. Restaurant and Chef Awards nominees, in addition to honorees for Leadership, Lifetime Achievement Award, and Humanitarian of the Year Awards will be revealed on Wednesday, March 16, 2022, in Scottsdale, AZ. Nominees for the James Beard Foundation Media Awards will be released on Wednesday, April 27, 2022, in New York City.
We congratulate and are excited for these three dynamic restaurants, hard-working staff, and creative chefs who are helping to lead our growing culinary community in Bentonville, AR! 
Read below for more on these amazing establishments!
---
THE HIVE
Located in Bentonville's award-winning 21c Museum Hotel, The Hive showcases the unique culinary identity of Arkansas. Under the direction of executive chef and Arkansas native Matthew McClure, The Hive pays tribute to the High South while articulating McClure's approach to refined country cuisine.
---
THE PREACHER'S SON
Led by Executive Chef Neal Gray, The Preacher's Son offers unique and sustainably-sourced dinner service in a thoughtfully-restored historic church just steps from the Bentonville City Square. With an extensive wine list and incredible service, The Preacher's Son is the perfect setting to celebrate life's moments - both big and small - and the seasonality of Northwest Arkansas's finest ingredients.
---
YEYO'S EL ALMA DE MEXICO 
Yeyo's started with family. Rafel & Roman moved here with their family about 10 years ago. Helping in their dad's garden. It grew so large that they couldn't give it all away. He encouraged them to start one of the first food trucks in Bentonville and it was a huge success very quickly. About five years later they had outgrown the truck and expanded into a state-of-the-art restaurant in 2018. They call their dad "Yeyo" so naturally, they named the restaurant after him.
---
Ready to TASTE FOR YOURSELF?  Start planning your 2022 trip to Bentonville, AR today at visitbentonville.com