From live music and art exhibitions to mountain biking, markets, and more—there's always something to look forward to in Bentonville, Arkansas.
If you're visiting this weekend, be sure to check out these exciting events happening around town:
June 8–10
Presented by INTERFORM and held at the Momentary in Bentonville, Northwest Arkansas Fashion Week aims to celebrate Northwest Arkansas' growing culture, and raise awareness and support for local organizations that are doing incredible things. Grab a ticket on their website to attend a show June 8–10.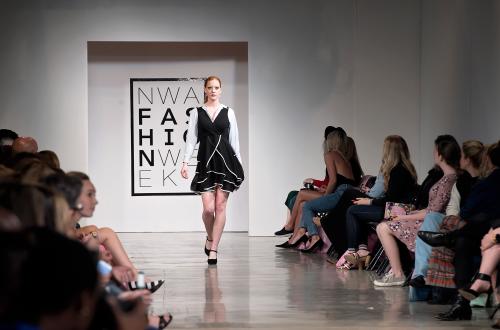 Photo courtesy of INTERFORM
June 10
Located on the Bentonville Square, the Farmers Market includes a selection of fresh local fruits, vegetables, meats, and cheeses. The Art Market happens adjacently with unique fine art for sale by local artists. Bike or walk over anytime between 7:30 am and 1 pm on Saturday.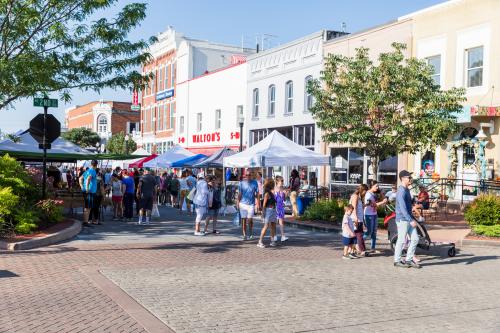 Photo by Michael Drager
June 10
Join Bike School Bentonville on a free, guided bike ride of the popular Slaughter Pen Mountain Bike Trails. The three-mile route led by professional mountain bike coaches is beginner-friendly, E-MTB-friendly, and suitable for all ages! Sign up on BikeSchoolBentonville.com/guiding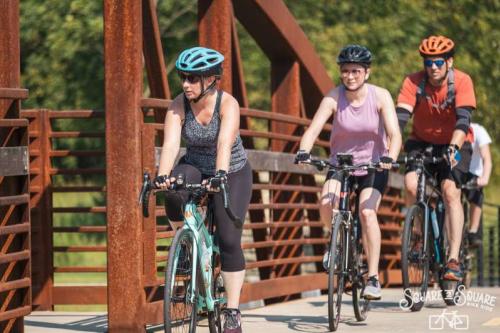 Photo courtesy of Play Bentonville
June 10
Set outdoors in the museum's beautiful North Forest, this family-friendly concert series features national and local artists surrounded by art and nature. Grab your lawn chair or blanket, kick back with friends, and enjoy the sounds of Luna Luna under the trees this weekend. A food truck and cash bar will be available throughout the night, as well as kid-friendly artmaking activities.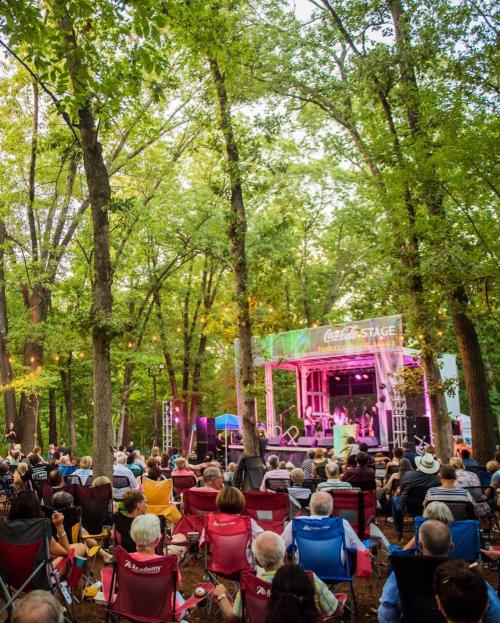 Photo courtesy of Crystal Bridges Museum of American Art
Looking for food recommendations during your visit? We've got you covered! Click here to browse our Restaurant Guide.

We're happy to help you with any additional information needed during your stay in Bentonville. Our Visitor's Center is open 9 am to 5 pm, Monday through Friday, and 9 am to 3 pm on Saturdays. Stop by and see us at 406 SE 5th Street, Suite 6.  
Hosting an event in Bentonville that you don't see on our blog? Click here to add it to our events page.