One of the best things about living in the Mountain Bike Capital of the World, Bentonville, AR is that you can ride all year long. Winter riding can be so much fun and allow you to experience so much more. Being prepared and knowing where to look for the best rides during unfavorable conditions, and being more conscious about gear choice, will prove to be helpful in preparing you for the best ride experience.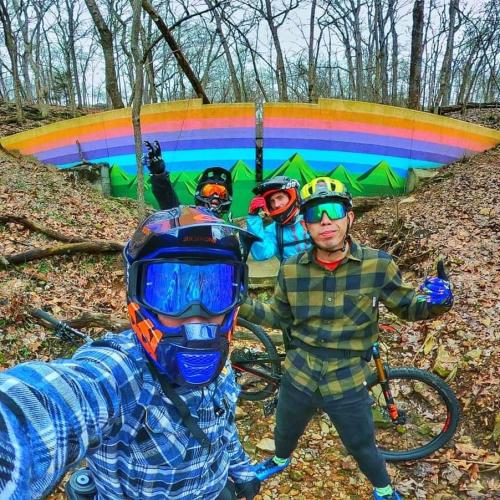 Here are 7 tips to prepare you for your ride.
- Layering your clothing is the key to success. Start out a little cold. If you step outside and are warm, consider removing one layer and tuck it in your pack/jersey pocket. You'll warm up as you pedal.
- Keep your core, hands, and feet warm. A good base layer and winter grade gloves and booties are nice, though you don't always need to buy new stuff. Consider what other sporting gear you have for skiing or sledding dig out those pieces. Any non-cotton shirt is great for a base layer and hot-hands and toasty-toes are always a win.
- Bring extra gear on the ride. Maybe a second set of gloves if you get to warm or cold or another jacket/vest for additional layer to keep that core warm.
- Ride what you have. Knobby tires are great even on the paved pathways and road riding.
- Clean your bike. Rinse or wipe down your bike as soon as you finish; winter conditions can cause more grit than the norm.
- Drink plenty of water. Use insulated hydration bottles or packs if you can. If not, keep your water a closet to your core as possible to avoid it freezing.
- Stay visible. Lights are a good consideration with having less daylight than other times of the year, keeping yourself visible is a good idea.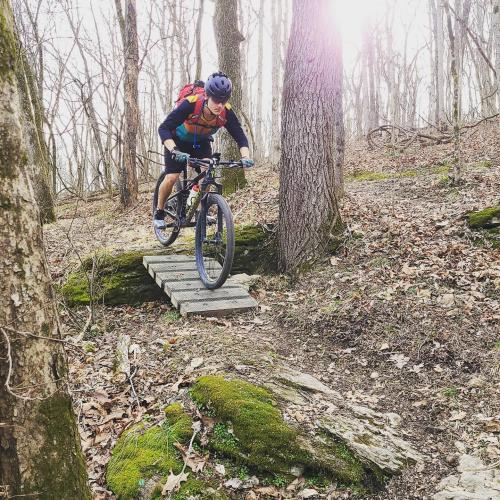 There are three types of trail in Bentonville. Rocky natural surface terrain, Clay capped flow trails and paved greenway. Winter can bring wet conditions, freeze thaw and even snow from time to time in our area. Here are somethings to consider when planning where to ride during the winter.
- Rocky natural surface terrain is native to Arkansas and tends to hold moisture well. These trails can be the best option after a lot of moisture.
- If you happen to ride up on a puddle of water along the trail, remember to ride through the puddle, not around it. This helps to keep our single-track single.
- Clay capped flow trails take longer to dry out. The clay sticks to knobby tires and can leave ruts in the trail. In this case consider riding an alternate trail.
- The Razorback Regional Greenway is an asset to our community, and because it is a paved surface it dries out the fastest. This is always an option to get you outside pedaling without damaging the soft-surface trails.
- Check out the trail systems trail conditions pages on Facebook, these have the most up-to-date information, and you can engage with others who have ventured out before you.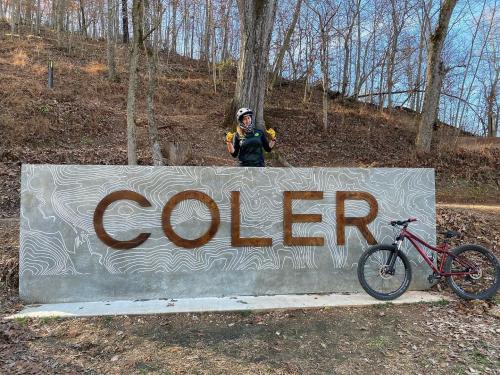 For more information on trails and routes to consider in unfavorable conditions visit the Bike Bentonville trail conditions page.
For more details on winter riding conditions, check out this great blog from Bike NWA.
Ready to plan your trip?  CLICK HERE
We hope to see you soon!
Written by Aimee Ross of Visit Bentonville, Director of Bike Bentonville