Written by Shanelle Sherlin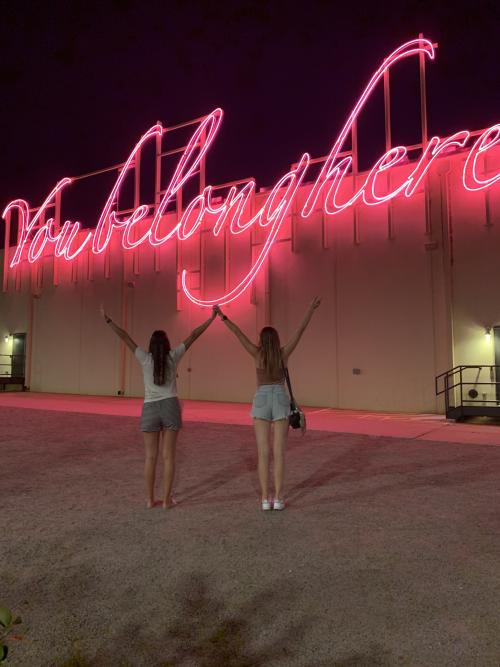 It all started last June while sitting at a rooftop bar in L.A. with my best friend discussing where we should go for my 30th birthday in August. As we sipped on Aperols, my friend said "let's look for the cutest towns across America and go to one of those!" As we scanned through the list, state by state, a couple specifically caught our attention, Bentonville & Eureka Springs, Arkansas! 
At the time, Arkansas wasn't on my radar as a place to visit, but I was quickly blown away by photos of the cute town squares and surrounding mountainous Ozarks. We thought to ourselves hmm maybe we'll go to Arkansas for my 30th, but were only halfway serious. 
A couple days later, my friend from L.A. posted a photo on Instagram of some gorgeous waterfalls right outside Bentonville. Then two weeks later, one of my favorite travel bloggers posted photos from all around Arkansas…including Crystal Bridges Museum of American Art and floating down the Buffalo. This was a sign from the universe that I needed to go to Arkansas for my 30th birthday!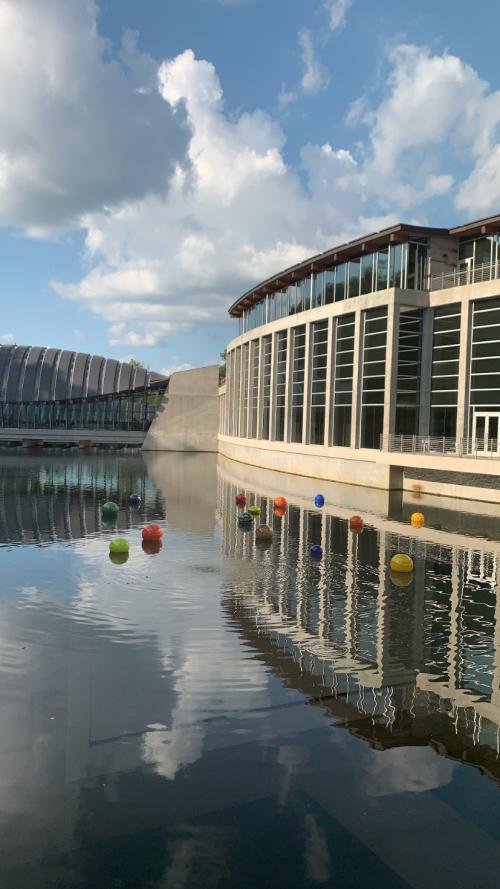 We traveled around the state for 7 days, saving the best for last, Bentonville. As a travel blogger for Go Near Far myself, I reached out to local Arkansas tourism boards to see if they could help me plan an epic adventure. The team at Visit Bentonville set us up with all their best recommendations for restaurants and activities throughout the region. 
We ate at Louise at Thaden Field, The Preacher's Son, Press Room, Yeyo's, and The Buttered Biscuit. Those restaurants surely did not disappoint! For activities, we went to Crystal Bridges Museum of American Art, The Momentary, 21c Museum, and Peel Mansion. We were also able to secure tickets to opening weekend of North Forest Lights at Crystal Bridges, which was such a treat! 
We instantly fell in love with Bentonville's town square and small town charm, as it felt like we were walking through a real life Gilmore Girls set. We were also very impressed by what a big emphasis the community puts on art. It was fun to go on a scavenger hunt, per se, to find all the murals, light-up signs, and sculptures around town, as listed on the Visit Bentonville website.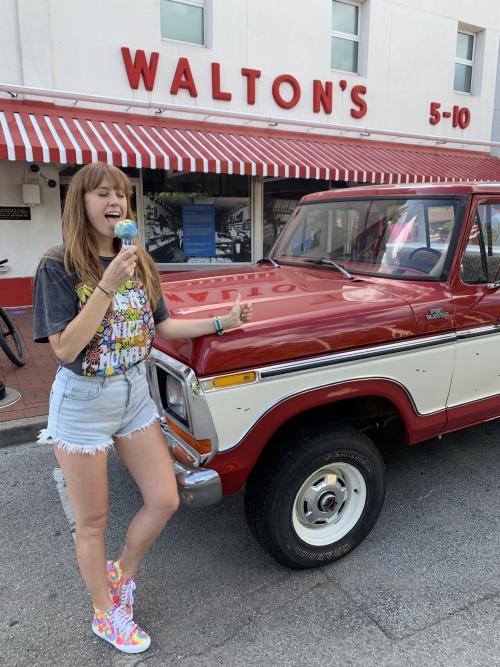 What really sealed the deal for me, though, was learning about the Razorback Greenway and 100's of miles of biking trails winding through the NWA region. As an avid cyclist and triathlete, hitting the great outdoors on my bike is truly my happy place. I also heard about the new building being constructed in Downtown Bentonville where you can bike up to your office. That's just the coolest thing ever!
I said to my friend, "I can definitely see myself moving here," not thinking I'd truly manifest that just a few months later. 
In December, I applied to Northwest Arkansas Council's Remote Work Incentive, never in my right mind thinking I'd actually get it. Then, at the beginning of February, I received an email that I had made it to the next round, which subsequently led to me being chosen as one of the first 25 candidates to win the grant. I literally could not believe it! I was going to get $10,000 to move to Northwest Arkansas and get $600 towards a mountain bike! This is surely the craziest thing to ever happen to me and I could not feel more blessed and honored to have been selected out of over 25,000 applicants. 
I officially moved here on March 1st and have loved every minute of it so far. The outdoorsy culture, the small town charm with big city amenities, and kind-hearted individuals have all made me feel right at home. Now, I'm looking forward to buying a mountain bike and floating down the Buffalo, both of which seem to be rites of passage for newbies in the area.
BACKGROUND ON SHANELLE
A little background on me: I'm born and raised in Los Angeles, work remotely in digital marketing for an entertainment company, and my #1 passion in life is traveling to unique, off-the-beaten-path destinations, which is why I started my travel blog Go Near Far. 
Follow Shanelle here:
IG: shanelle.jarrel
FB: gonearfar
TikTok: shanellejarrel