Written by: Cara Cox / April 21, 2021 
Hi, my name is Cara! I am a social media and marketing intern at Visit Bentonville. We are excited to announce that we have created a TikTok account to share all of the awesome things Bentonville, AR has to offer!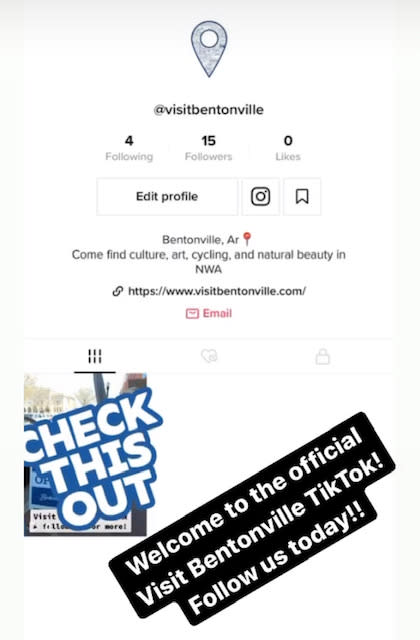 Anytime I need a little inspiration, I turn to TikTok. This app is our opportunity to share the city we love with people who live outside of Arkansas, and give them a chance to plan their next trip here!
TikTik is a social media platform where people of all ages can express themselves through short clips. In our generation, it's a safe place for people to create all kinds of content to share and connect with people through.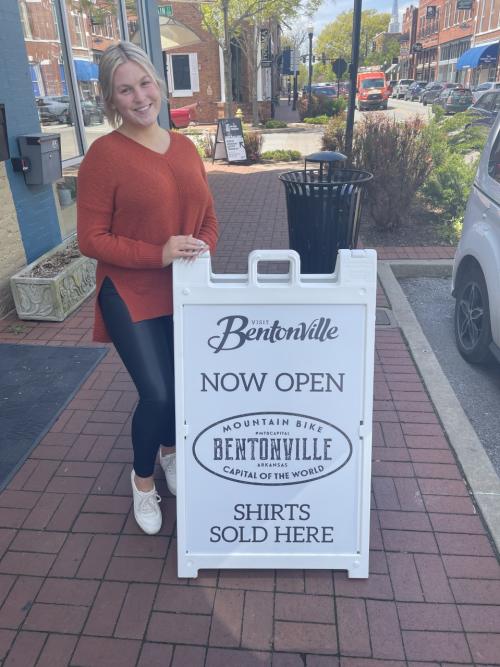 Travel has become a popular topic on TikTok. Through the platform, you are able to get a first-hand look of what Bentonville is like, right from the comfort of your couch! On our page, we will highlight the best attractions of Bentonville, including restaurants, museums, public art, aviation, and cool events!
CLICK HERE - to follow the Visit Bentonville Tik Tok account