The ninth annual Bentonville Film Festival, chaired by Academy Award Winning Actor Geena Davis, is just around the corner! Championing inclusion in all forms of media, BFF features selections across Narrative, Documentary, Animation, Shorts, and Episodic titles; panels challenging industry norms; celebrity conversations; food experiences, and more.
If the Bentonville Film Festival isn't already in your summer plans, here are three reasons why you HAVE to experience it in Bentonville, Arkansas, June 13–18:
1. The Stars
Every year the Bentonville Film Fest brings some of your favorite stars to town for exciting celebrity conversations. This year, join us at the festival for the chance to hear from Kemp Powers, Craig Robinson, Ken Jeong, Matthew Modine, Jennifer Esposito, and so many more!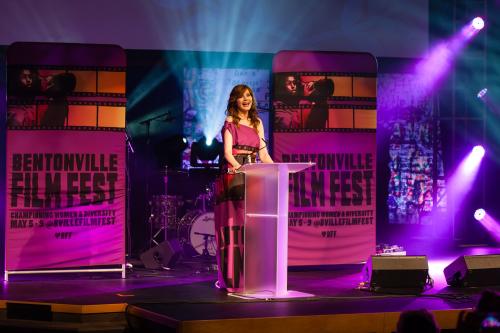 2. The Films
There's something for everyone in this year's selection of films. Opening night of the festival will feature the world premiere of "A Great Divide," a feature directorial debut of Jean Shim, Emmy-winning commercial and short-film director. Starring Ken Jeong, Jae Suh Park, and Emerson Min, this story tackles the rise in anti-Asian hate that escalated in America in the wake of Covid-19.
The festival also kicks off with a screening of the short film "Giving Birth In America: Arkansas" followed by a panel conversation with Dr. Sharmila Makhija, founding dean and CEO of the Alice Walton Center for Whole Health; Dr. Zenobia Harris, executive director of the Arkansas Birthing Project; and Nicole Mackinlay, director in partnership with Christy Turlington's Every Mother Counts Foundation. 

Plus, don't miss the world premiere of "Hard Miles," directed by R.J. Daniel Hanna, and many more films still to be announced. Stay tuned for studio exclusives, sneak peeks, festival favorites, premieres, and filmmaker and talent conversations in the Spotlight program!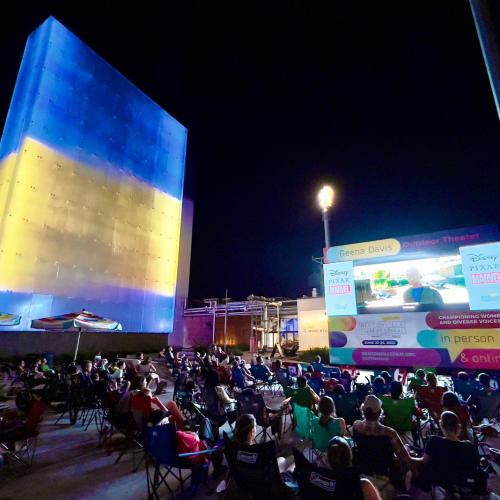 3. Bentonville
Voted second in USA Today's Top 10 Best Small Towns in the U.S. for Adventure and third in Time Out Magazine's 16 Best Cities For A Weekend Getaway, Bentonville is a hub for arts, culinary, and outdoor experiences. Known as "the Mountain Biking Capital of the World," Bentonville is home to the first bike-able building, Ledger Bentonville, and features famed biking trails for every level. Also located in Bentonville is the world-class art collection of Crystal Bridges Museum of American Art and its satellite contemporary art space and performance venue, the Momentary. In Bentonville, you'll find unique culinary concepts, including Yeyo's, featured in The New York Times' 2022 Restaurant List; Conifer, which has a farm-fresh, 100% gluten-free menu; Airship at Coler, an open-air cafe in the woods of Coler Mountain Bike Preserve; and many more!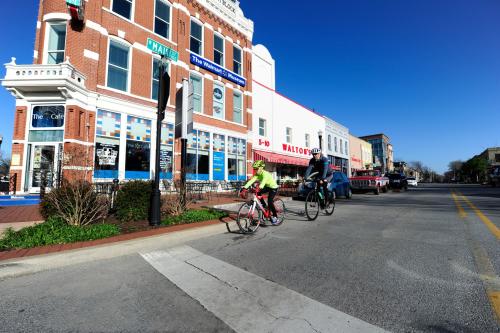 Click here to explore all the delicious dining options with our Bentonville Dining Guide.
BONUS: A new, free food experience is coming to the festival this year, in partnership with the Golden West Food Group. Guests of all ages will be able to enjoy legacy favorites from Bentonville Film Festival's studio partners alongside food demos and sampling from Gordon Ramsey, Guy Fieri, Big Boy Burgers, Jack Daniels, Calle Sabor, Tillamook, and more. A sneak peek food item from Netflix will also be available at this experience.
Momentary Outdoor Theatre Village
3–9 pm, Thursday
12–9 pm, Friday
11 am–9 pm, Saturday

Ready to book your trip? Find places to stay here, and grab your BFF passes at BentonvilleFilm.org/Tickets-Passes.
About BFFoundation
BFFoundation is a non-profit organization focused on promoting underrepresented voices of diverse storytellers. The foundation champions female, non-binary, LGBTQIA+, BIPOC, API, and persons with disabilities' voices in entertainment and media through research, education, and supporting the production and distribution of inclusive content.
 
Want to know more about what's in store for this year's Bentonville Film Festival? Listen to our podcast episode with BFF President Wendy Guerrero.
  Visit Bentonville is happy to help you with any additional information needed during your stay. Our Visitor's Center is open 9 am to 5 pm, Monday through Friday, and 9 am to 3 pm on Saturdays. Stop by and see us at 406 SE 5th Street, Suite 6.