The Momentary has arrived, and this new contemporary art space is already creating a massive buzz of excitement! Here are five things you will not want to miss!
1. The Momentary - Situated along the Razorback Regional Greenway near 8th Street Market, the building itself we've transformed a decommissioned 63,000-square-foot cheese factory into a multidisciplinary space for visual and performing arts, culinary experiences, festivals, artists-in-residence, and more.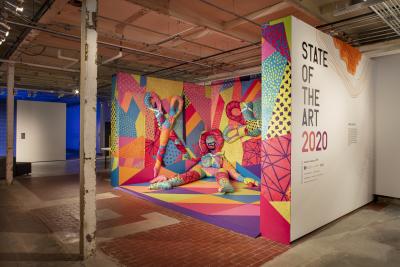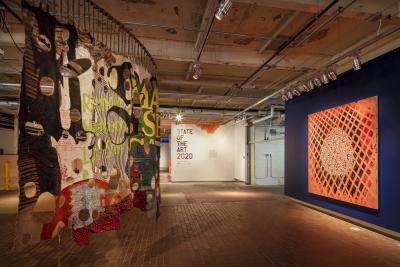 2. State of the Art: 2020 - Check out the latest exhibit, featuring 61 artists from around the country. These works represent a cross-section of artists working today and their artwork organized into thematic sections including world-building: creating real and fictional spaces; sense of place: investigating ideas of home, family, immigration, and more; mapping: connections to and relationships with landscapes and power, and temporality: the concept of time and how we perceive it.
3. The Tower Bar - Stellar views and delicious cocktails. Loosely inspired by 1960s airport lounges, the Tower Bar is a high-flying social space offering wine, beer, craft cocktails, and bar snacks in the evening, plus the best views in Bentonville, Arkansas. The Tower Bar is open to the public (ages 21+) beginning at 5 p.m.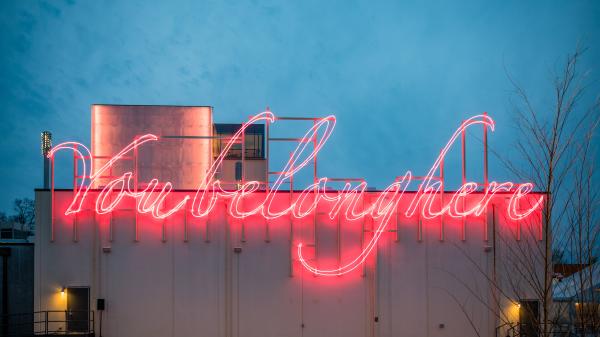 4. You Belong Here - This Tavares Strachan monumental neon sculpture, You Belong Here, is installed on the east-facing wall of the Momentary, stretching 78 feet across and 25 feet high. This work is part of an ongoing series of site-responsive neon sculptures, and the affirmative statement initiates a dialogue about how we define place and create a sense of belonging in our community.
5. The Breakroom - No need to take a break from the art—grab a bite or a special drink in this social space located off Gallery 1. It's a fast-casual restaurant rooted in the idea of modular eating, highlighting the best moments of our region. The design of the Breakroom features a combination of both hard and soft seating, allowing visitors to enjoy food and drink simultaneously with art. It is aptly named as it was the location of the original breakroom in the cheese factory the Momentary occupies.
You won't want to miss a moment! Plan your trip today.