It is officially springtime 2022 and the Momentary is welcoming you to spend it with them! Along with fantastic art exhibitions, the Momentary also hosts live music performances and special monthly events.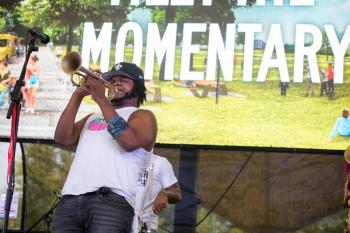 Exhibitions are changed every season which means you will always find something new and exciting!
Live music performances are put on in the outdoor pavilion, with plenty of space to bust your best moves. You won't want to miss FreshGrass | Bentonville,  a two-day bluegrass and progressive roots festival where you can enjoy drinks, food, merchandise, and yourself! Also coming summer 2022 at the Momentary is a free, two-week-long Live in America festival of live performance and cultural practice featuring more than 300 artists from a diverse array of communities across the US, its territories, and Mexico.
Onyx Coffee Lab, The Rode Bar, Momentary Food Truck, The Tower Bar, and High South on a Roll are all the best places for drinking and dining, casual and not so casual, at the Momentary.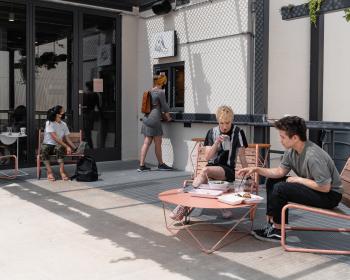 There is no better way to spend your springtime than at the Momentary, located right next to the 8th Street Market. Plan your next visit to Bentonville, AR, and take in everything the Momentary has to offer!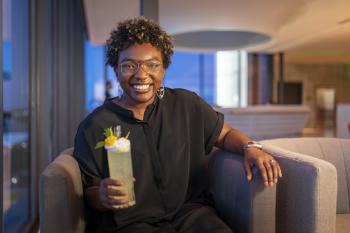 Written by: Cara Cox