This is Shelby Mills, intern for the Northwest Arkansas Tech Summit, providing your guest blog post for today. Let me tell you about the incredible event that I have the opportunity to support with my internship at the Greater Bentonville Area Chamber of Commerce. 
---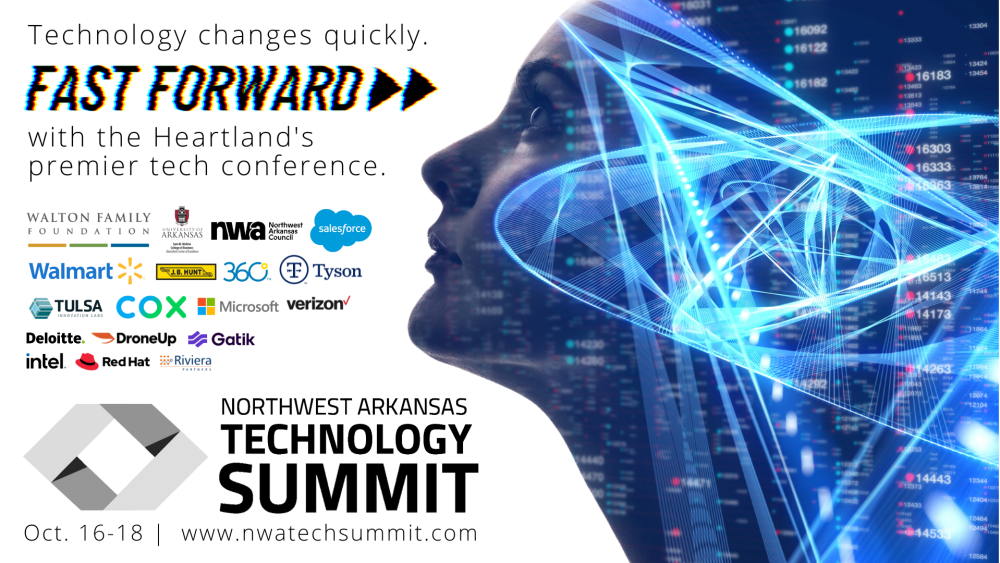 ---
The Northwest Arkansas Tech Summit (NWA Tech Summit) is the Heartland's premier technology conference that serves to enhance, prepare, and diversify our local economy. This year's conference will take place October 16-18 in Downtown Bentonville. The event will feature industry-leading presenters, cutting-edge technology, and great tech prize giveaways. Tickets are available while they last at www.nwatechsummit.com, so hurry and get yours before registration closes on October 1. 
The NWA Tech Summit features five different tracks for programming this year, including: Mobility & Supply Chain, Cybersecurity, Health & Wellness, Entrepreneurship, and Web 3.0. Notable speakers include Scott Spradley, EVP, Chief Technology & Automation Officer at Tyson Foods; Dr. Geeta Nayyar SVP, Chief Medical Officer at Salesforce; Eric McGee, EVP of Highway Services at J. B. Hunt; David Guggina, SVP, Supply Chain, Innovation and Automation at Walmart; and Brielle Giordano, VP, Marketing & Strategy at DroneUp.
For more information, visit www.nwatechsummit.com. To see our full schedule and line-up of presentations and speakers, visit www.nwatechsummit.com/agenda. New to Bentonville? Check out our event map via Google Earth at www.nwatechsummit.com/map.