May is National Bike Month, and we can't think of a better place to celebrate than in the Mountain Biking Capital of the World a.k.a. Bentonville, Arkansas. If you've been looking for an excuse to plan a fun biking getaway, now is the time. (And this is the place!)
With so many thrilling bike events happening in town this month, we've created this guide to help you plan your visit:
Noon2Moon Endurance Mountain Bike Race
May 6
The second annual Noon2Moon Endurance Mountain Bike Race takes place at the Coler Mountain Bike Preserve. The Coler campground will be blocked off for racers, vendors, entertainment, and more. 
Register for this event at PeelCompton.org.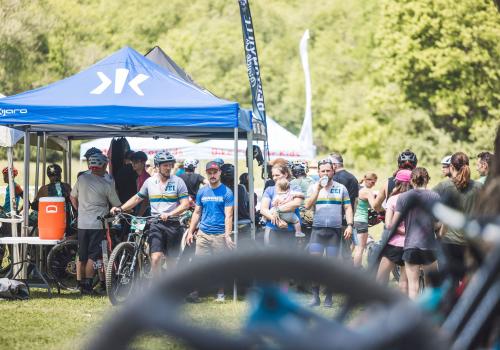 Photo courtesy of Peel Compton Foundation
Spring Square 2 Square Bicycle Ride: Fayetteville 2 Bentonville
May 6
A leisurely 30-mile bike ride from Fayetteville to Bentonville, the Spring Square 2 Square ride is a great event for all ages. Hop on your bike, and ride the Razorback Greenway to the finish line! Register for the event in advance at BentonvilleAR.com.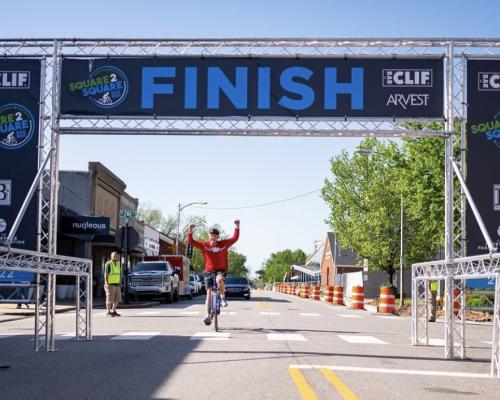 Photo courtesy of Play Bentonville
Minority Mountain Bikers: Bentonville Bike Week
May 10–14 
The third annual Minority Mountain Bikers Bentonville Bike Week brings together riders from all over the country for four full days of amazing rides, skills clinics, and cultural and community activities. 
Register for the event at MinorityMountainBikers.com.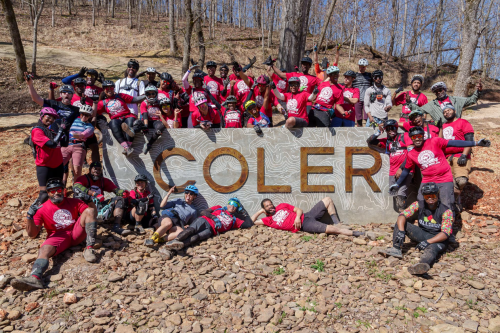 Photo courtesy of Minority Mountain Bikers
May 11–13
This three-day women's gravel festival includes educational clinics, group rides, and community gatherings. A fun and safe space for women to connect, learn, and ride, you don't want to miss it. Register for the festival at GirlsGoneGravel.com/Festival.
*The festival is open to any rider who identifies as a woman including cis, trans, con-binary, or any significantly female-identifying persons.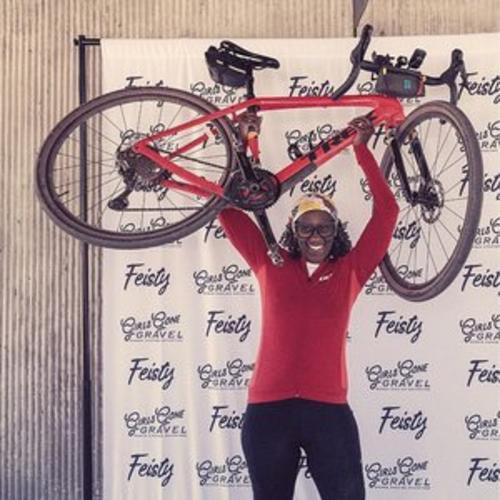 Photo courtesy of Girls Gone Gravel
Rule of Three
May 20
SOLD OUT | Tarmac, gravel, singletrack, the Rule of Three ride lets cyclists experience some of the best road riding in the country. Ride options include 100-mile solo or three-person team and 50-mile solo or three-person team. Find out more at RuleOfThree.Bike.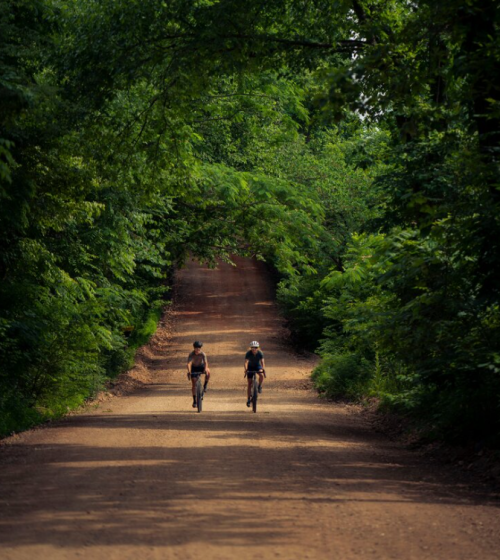 Image courtesy of Rule of Three
Bentonville Bike Festival Presented by Mobil1
May 25–28
Founded by nine time Union Cycliste Internationale World Trials Champion Kenny Belaey, the third annual Bentonville Bike Festival features bike competitions, live music, celebrity bikers, over 100 vendors, and more. 
The festival takes place at Applegate, located adjacent to the Coler Mountain Bike Preserve, and is free to all.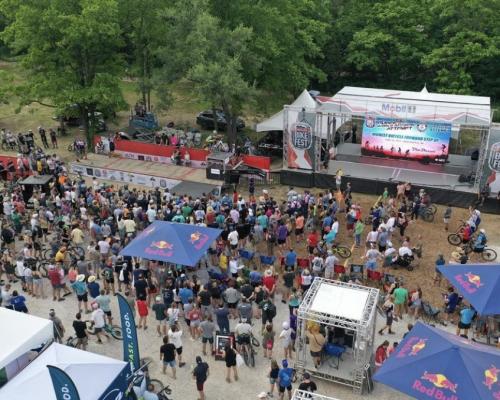 Photo courtesy of Bentonville Bike Festival
Tour de BBQ
May 27
Cycling and Barbecue—Can you name a more iconic duo?! Drawing thousands of cyclists from over 14 states and three countries, Tour de BBQ is an event benefiting Dress for Success Northwest Arkansas, a non-profit working to empower women toward economic independence through career resources. 
The event includes three rides of different lengths: the 62-mile ride, starting at 7 am; the 30-mile ride, starting at 8:30 am; and the 7-mile ride, starting at 9:30 am. Barbecue stops are available at the turn-around mileage markers, and a block party with multiple barbecue vendors, drinks, music and community booths awaits cyclists at the finish line. 
Register for the event at TourdeNWA.com.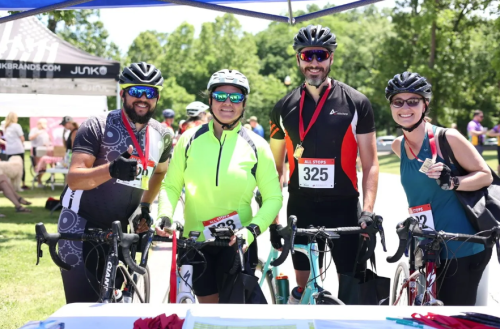 Photo courtesy of Tour de NWA
After a full day our on the trails, relax and unwind with delicious food and refreshing drinks at some of the bike-friendly restaurants and bars in town including:
Click here to browse our full Restaurant Guide.
For real-time information on trail conditions visit Flowfeed.
We're here to help you with any additional information needed during your stay in Bentonville. Our Visitor's Center is open 9 am to 5 pm, Monday through Friday, and 9 am to 3 pm on Saturdays. Stop by and see us at 406 SE 5th Street, Suite 6.