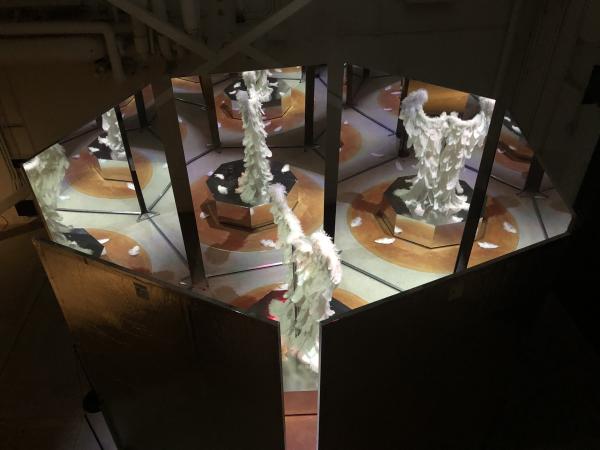 Written by Cara Cox
The new exhibit, In Some Form or Fashion, is now open to the public at the Momentary! As soon as I heard, I ran straight there! This exhibit is beyond creative and intriguing. Six different artists (Pia Camil, Martine Gutierrez, Eric N. Mack, Troy Montes-Michie, Simphiwe Ndzube, and Wendy Red Star) created mixed-media art in order for us to see a different world of culture and fashion. The exhibit explores cultural implications of fashion and invites viewers to consider how the garments we purchase, wear, and dispose of shape our identities, the Momentary says.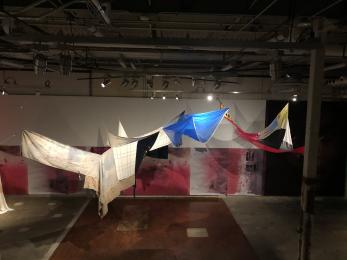 In the exhibit, you will see various fashion items used to express deeper meanings. As you walk through, you will start to hear a video playing. Upstairs, a large video is projected to go along with the exhibit, which was my favorite part! Throughout the exhibit, you will get the chance to admire many different styles of fashion.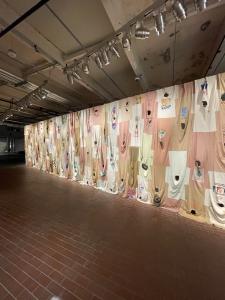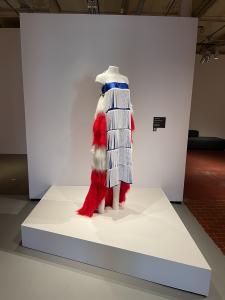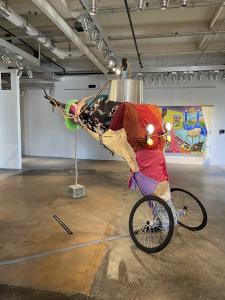 This kind of art is something I have never seen before. This exhibit, on display until March 27, 2022, is free and welcomes everyone. Head over to the Momentary and experience fashion in a new way!