In celebration of Women's History Month, this March we're putting the spotlight on the women leaders of the City of Bentonville. Today, for our final installment, we're honored to feature Stephanie Orman, Mayor of the City of Bentonville.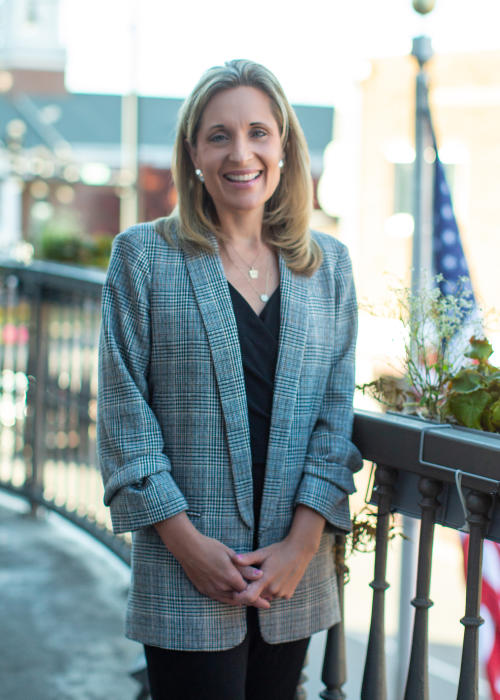 About the Mayor: 
Stephanie Orman is currently serving in her 5th year as the Mayor of Bentonville, AR., one of the fastest growing cities in the U.S. 
What does Women's History Month mean to you?
It is an opportunity to learn more about and reflect upon the value of women and their incredible achievements and contributions to our nation and society as a whole. I appreciate Women's History Month and always enjoy the intentional sharing of stories that inspire and motivate others to pursue their dreams, believe in who they are, and what they can offer their community.
What does it mean for you to be a woman leader in your field? 
It is an honor and a blessing to be the Mayor of one the fastest growing cities in the U.S. This position offers a unique opportunity to raise my hand each day and take on a new challenge to make our community the very best it can be. My charge is to be a leader that can always be counted on in both the best of and most challenging circumstances. It means I have a responsibility to be a role model to inspire others to always be better and discover their full potential and ability to impact their community in a positive way every day.
From your seat, what makes Bentonville a special city to work and live in?
There are many things about Bentonville that make it a special place to work and live in, but from my view, they all tie back into two concepts that I think are vitally important to any successful city. First, there is a strong "can do" attitude in our community that inspires hard work and innovation. Second, there is a robust sense of collaboration and willingness to come together to produce better projects and programs for our community.
I strongly believe the "can do" attitude and willingness of the community to collaborate paves the way for a higher quality of life and a welcoming culture to be present and thriving in the City of Bentonville.