In celebration of Women's History Month, this March we're putting the spotlight on the women leaders of the City of Bentonville. Today we're featuring Ashley Wardlow, Interim President & CEO for the Greater Bentonville Area Chamber of Commerce.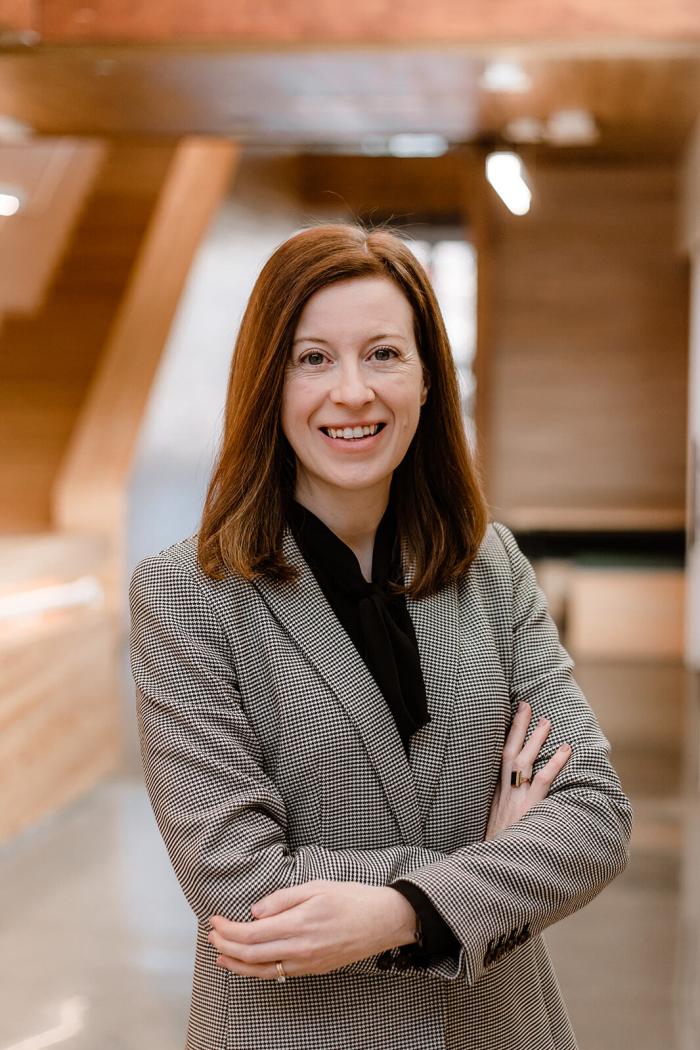 About Ashley's Role: 
At the Greater Bentonville Area Chamber of Commerce, I lead a team responsible for serving our members as the voice of the business community; promoting planned economic growth; fostering community interaction and providing information, leadership and support to the Bentonville community and region. 
What does Women's History Month mean to you?
Women's History Month provides the chance to recognize and thank the women who've made our success possible. It's also a time to assess what more we can do to welcome others to the table.
What does it mean for you to be a woman leader in your field? 
It means I can take an active role in creating positive change, because I have the privilege of making decisions, not just suggestions. In the 14 months I've served as Interim President & CEO, some of the accomplishments I'm proudest of are the small adjustments that made our organization more inclusive: The parents on our team can feel comfortable bringing their children into the office or working remotely if daycare falls through. We've revised our maternity leave policy to make it effective from an employee's hire date. We supported a member of our team in obtaining her Institute of Organizational Management certification, the gold standard of professional development in the Chamber industry.
On a macro scale, and as we look ahead, I'd like to see the Chamber lean into our unique strength as a convener. Take the topic of workforce, for example. We know that access to affordable, high-quality childcare and early childhood education is essential to helping parents – usually moms – off the sidelines and back to work. On the other side of the equation, many childcare providers qualify as small businesses and are owned by entrepreneurs who are women. While no entity can solve the workforce puzzle alone, the Chamber is well-positioned to identify opportunities like this and bring key collaborators together in order to find solutions.
From your seat, what makes Bentonville a special city to work and live in?
The secret sauce of the Greater Bentonville area is people! I've lived in big cities and small towns, but I've never seen a place that marries entrepreneurial spirit with open-handed generosity in quite the same way. We inspire greatness in one another and we offer assistance, usually without being asked. I'm proud to see this attitude modeled by each member of the Chamber professional staff, our volunteers, and our board of directors. We endeavor to lead through service.