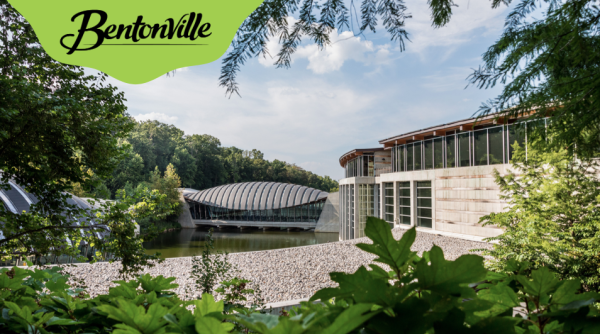 Bentonville has made its mark as a premier art destination with world-renowned art museums, exhibits, and public art. With new and exciting projects from the Crystal Bridges Museum of American Art, the Scott Family Amazeum, and  21C Museum Hotel, there are more opportunities than ever for art lovers to explore what Bentonville offers. The latest addition is the opening of The Momentary, a new and dynamic contemporary art space that brings today's visual, performing, and culinary arts into a creative, communal space right down from 8th Street Market.

As you make your way through the community of Bentonville, whether you take the streets or a variety of trails, you will come across a vast collection of public art wherever you look. Local and visiting artists share their mural and sculpture creations for everyone to enjoy. In nearly every ally-way or street corner, you can find a piece of public art that will surprise and delight. 
Check it out for yourself! The latest experience in the Public Art Scavenger Hunt, which you and your family or friends can enjoy today! Details here!
Add pics and links