Written by Crackerjack Gastro Lab
Chef Jason Hector is a Northwest Arkansas native. After serving as a sous chef in Northwest Arkansas, he moved to St. Louis in 2006 to work in fine dining establishments that encouraged creativity and innovation focused on cooking techniques and flavor combinations. He returned to Northwest Arkansas in 2015, excited to serve the people living in and visiting the area.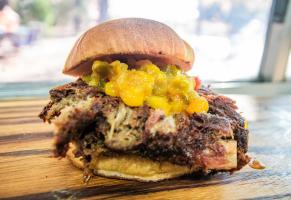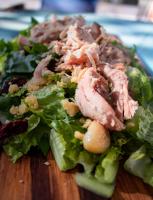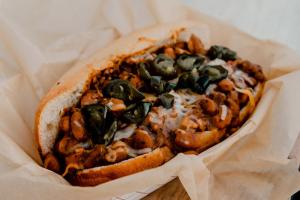 Today, Chef Jason loves serving the community at the Crackerjack Gastro Lab food truck, where he offers guests creative dining choices that don't break the pocketbook. He also uses different cooking techniques and equipment like a smoker, Sous Vide, and even a pressure cooker. 
For example, don't miss the Beefcake Sandwich, which will tantalize your tastebuds! It's a Sous Vide beef & pork meatloaf with cheddar, tomato jam, candied bacon, arugula, and arugula aioli on a kaiser roll. You'll also want to check out the Pua which is made with a slow-smoked pork butt topped with mango & pineapple chutney and melted white American cheese on Hawaiian bread. Looking for something on the lighter side? Enjoy a chopped Romaine salad with roasted garlic cloves, crispy parmesan chips, house-made sun-dried tomatoes, pulled smoked chicken, and a peppercorn caesar dressing. 
Make sure you visit Osage Park for lunch or a snack at Crackerjack Gastro Lab food truck, located in the parking lot on SW 16th St.