May is Asian American and Pacific Islander Heritage Month, a distinct time to celebrate and recognize the culture, traditions, history, and contributions of people in the United States of AAPI heritage.
This commemoration began in 1978 when Congress passed a resolution to pay tribute to Asian-Pacific American Heritage during the first week of May. In 1992, the whole month of May was designated as Asian American Pacific Islander Heritage Month.
Bentonville is home to many talented individuals of Asian and Pacific Islander heritage, and we're really appreciative of all the wonderful things they bring as part of our community. We're eager to celebrate AAPI heritage in May and throughout the whole year with educational art experiences, local dining, and more!
Check out these ideas for celebrating Asian and Pacific Islander heritage in Bentonville in May and year-round:
Scout out artwork by AAPI artists at Crystal Bridges Museum of American Art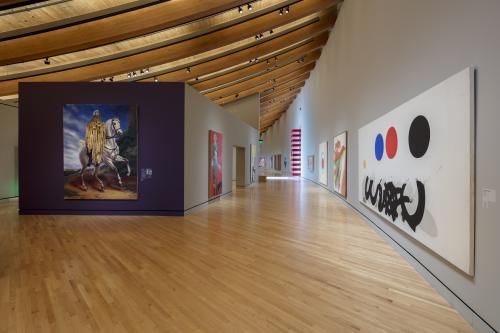 Here are some artists to look out for as you peruse the galleries:
- Maya Lin, whose sculpture "Silver Upper White River," is on view outside of the Modern Art Gallery.
- Ruth Asawa, who has multiple works in the museum's collection. Currently, her sculpture, "Untitled (S.557, Wall-Mounted Tied Wire, Closed Center Twelve Petaled Form Based on Nature," is on view in the Contemporary Art Gallery.
- Yayoi Kusama, who has several works on view throughout the museum. Find her "Infinity Mirrored Room…" in the Contemporary Art Gallery and two other outdoor installations on the Crystal Bridges trails. 
- Yasuo Kuniyoshi, whose painting "Little Joe with Cow" is currently on view in the Modern Art Gallery.
Dine at AAPI-Owned and Inspired Bentonville Restaurants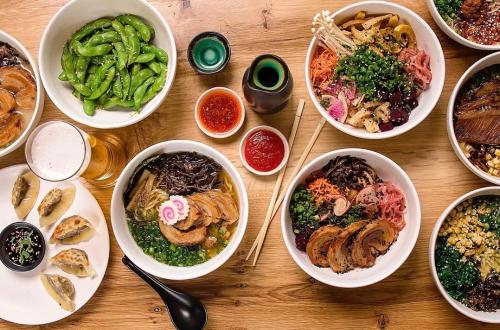 There are so many delicious AAPI-owned and inspired Bentonville restaurants! Dine at one of the restaurants on this list, and celebrate the influence of Asian and Pacific Islander culture on Bentonville's dining scene:
Fruitealicious Bubble Tea & Smoothies
Download our Bentonville Dining Guide to explore more AAPI-owned and inspired restaurants.
Attend the 2023 Bentonville Film Festival Opening Night Film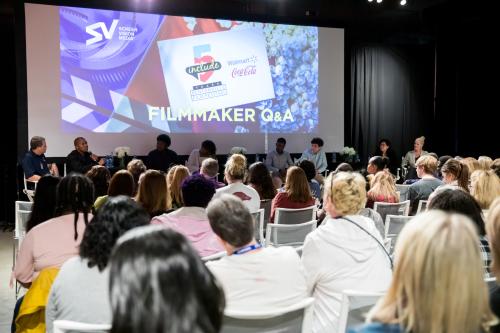 This year, be sure to grab a pass to the Bentonville Film Festival June 13–18, so you can catch the opening night film, "A Great Divide," a new film about the increase in anti-Asian racism in the United States following the pandemic. The film is directed by Jean Shim and starsKen Jeong, Jae Suh Park, and Emerson Min. 
We're happy to help you with any additional information needed during your stay in Bentonville. Our Visitor's Center is open 9 am to 5 pm, Monday through Friday, and 9 am to 3 pm on Saturdays. Stop by and see us at 406 SE 5th Street, Suite 6.