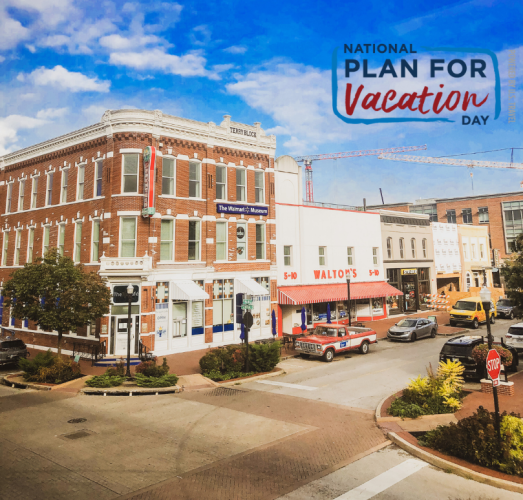 Break free from burnout! Today is National Plan for Vacation Day, which encourages Americans to plan their vacation days for the whole year - starting now! Bentonville is a wonderful place to visit year-round due to public access to world-class art, 150+ miles of bike trails, unique dining experiences, and so much more. There are many indoor and outdoor attractions to enjoy, so there's always something to do! There are endless lodging options ready for you in Bentonville, whether you like the more traditional hotel stay, or an eclectic Airbnb. Bentonville is also a very kid- and pet-friendly destination, so it's a great place to bring the family. Looking to book a trip to coincide with an event? Check out our events calendar. Don't forget to download your free travel guide too. On your mark, get set, plan your visit to Bentonville!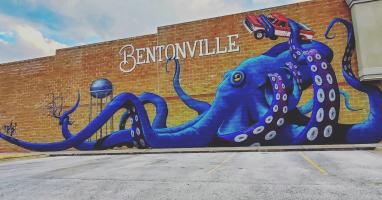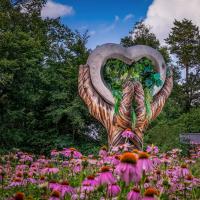 Bentonville prides itself on the amount of art accessible to the public. From murals, neons, sculptures, and more, you will find an amazing collection of art in Bentonville.
-Crystal Bridges Museum of American Art: A world-class American art museum featuring pieces from the colonial era to present day. Enjoy the stunning architecture and museum grounds as you immerse yourself in amazing art. Stop by Eleven Restaurant after you walk through the museum for coffee, lunch, and Bar and Bites.
-The Momentary: A contemporary art space dedicated to visual, performing, and culinary arts.
-Osage Park offers natural experiences and recreational adventures including wetlands, a boardwalk, fishing, kayaking, and many pieces of public art throughout. 
-You will find pieces commissioned by Oz Art all over town. The organization offers "museum-quality, fine art in surprising places" like in a public park or murals on the side of a building.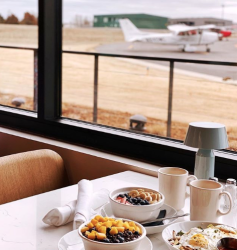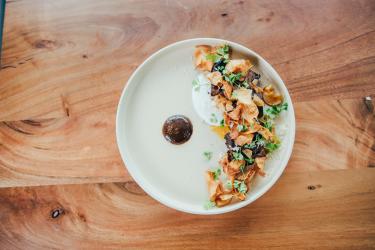 You will find many unique dining experiences available in Bentonville. Here are just a few ideas to think about when planning your trip:
-Eat an upscale dinner in a historic church at The Preacher's Son
-Watch planes take off and land while you eat at Louise at Thaden Field
-Find metropolitan fare at Bar Cleeta
-Peruse any of the amazing food trucks around town
-Savor high southern cuisine at The Hive
-Find one-of-a-kind crepes at Crepes Paulette
-If barbecue is more your taste, Fred's Hickory Inn, which has been a Bentonville staple since 1970, is a must.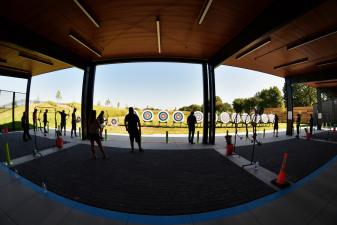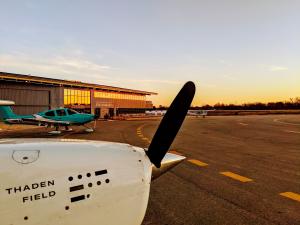 You can also find more hands-on or adventurous activities in town, too. Check out The Quiver, a new archery range, Thaden Field, where you can take a scenic flight above the Ozarks, and 37 North Expeditions for expert-guided hikes and custom adventures.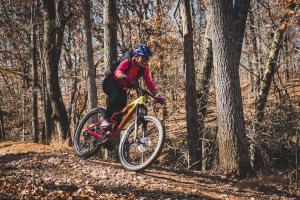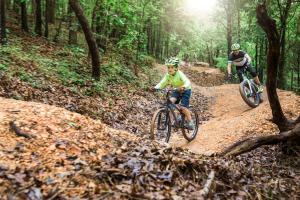 If you love cycling, a visit to the Mountain Bike Capital of the World is a must. With 150+ miles of progressive, purpose-built trails starting right off the downtown square, you can ride something new each day of your visit. Here are some trails and bike-themed restaurants to hit when you visit:
-Slaughter Pen: This 40+ mile trail system offers something for everyone, beginner or expert, with connector trails between the various hubs throughout.
-Coler Mountain Bike Preserve: Just a mile west of town, Coler offers 17+ miles of flow, rocky/technical, and jump lines with two miles of paved walking trails. Enjoy a coffee or snack from Airship coffee while you're there.
-Back 40: This 21-mile trail system offers rigorous climbs and fast, swooping descents. 
-Little Sugar: This system is made up of an outer loop and several other trails that cut through the middle to give riders plenty of options for routes. Take in the gorgeous views of waterfalls, tunnels, lakes, creeks, and other nooks and crannies.
-The HUB Bike Lounge: A bike-themed restaurant/bar offering coffee, cocktails, brews, spirits, food, and more.
-The Meteor Café: Another bike-centric bar and restaurant offering breakfast, coffee, lunch (the Meteor Burger is my new favorite), dinner, a vast selection of wines, and more. 
-Pedaler's Pub: A pizza restaurant decked out in bike decor known for its pizzas and chicken wings.
We hope you'll consider planning a trip to Bentonville this National Plan for Vacation Day. If you need help planning, please call (479) 271-9153 or go to VisitBentonville.com!