Written by Andy Chasteen 
"We will commune together, suffer together, and grow together. We are many, but our ethos is united as one. Love your neighbor. Meet new friends that will last a lifetime. Embrace others as yourself - our differences are what make us unique and beautiful. Protector your neighbors property as your own. Push yourself to the limit, and overcome. Respect the land we roam on. Be kind always, because love always wins. This is the Rule of Three."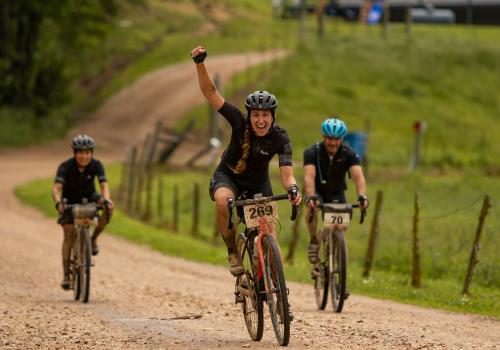 It rained the entire week in Bentonville before Rule of Three. For a race director, you're desperate for success and perfection in the first year of an event. A muddy rainout can be stomached in the 5th year of a successful event, but the first year you need bluebird skies, smiling faces, and five-star Google reviews. We were missing bluebird skies.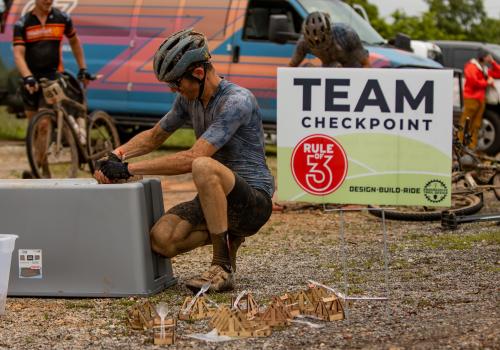 No matter, we resolved to make the best of whatever cards we were dealt. It was sprinkling on Thursday afternoon when a large group gathered at The Hub Bike Lounge for the shake-out ride with Payson McElveen. We rode, laughed, drank post-ride beers, and earned five-star Google reviews - minus the bluebird skies. Then it rained again all night and Friday morning. No matter, we gathered all afternoon at the Meteor for packet pickup with vendor expo, Orange Seal top-offs, Grax chain lube coatings, beers, food, and more laughs - more five-star Google reviews.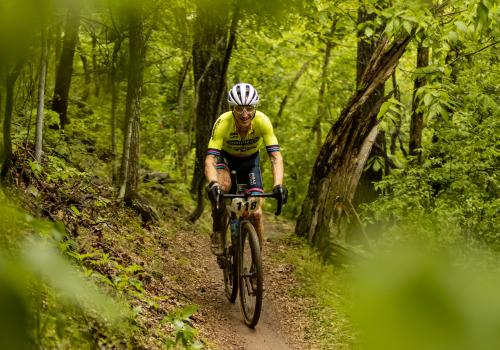 It rained all night Friday and we convened Saturday morning at the Summit Aviation airstrip for the Rule of Three. The mood was high, anticipation was thick (like the humidity), and 650 humans lined up for a day in the Northwest Arkansas mud. All signed up for a challenge, and all stood up to face that challenge. As the day progressed, the clouds cleared, the sun came out, and mud-covered riders began to return to the finish - exhausted, broken, accomplished. We gathered in the valley that evening for food and drinks, awards and raffles, art, and laughter. New friends made, limits pushed, valuable lessons learned, and five-star Google reviews. 
And we finally got the bluebird skies.
"Struggle, encourage, conquer, and revel in mutual unity. If we did all this, would you join the RO3 community?" 
Apparently the answer was yes, and the Rule of Three was born.
FIND OUT MORE ABOUT THE RULE OF THREE - HERE
FOR MORE 2021 BENTONVILLE BIKE EVENTS - CLICK HERE