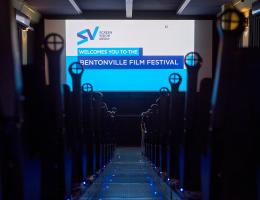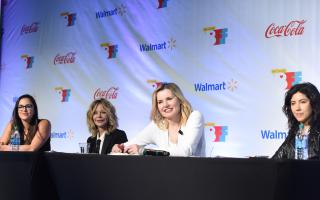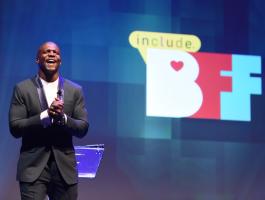 Bentonville Film Festival is back for its 8th annual event!
Here's what you can expect from the Bentonville Film Festival 2022…
This year, the festival is going to be bigger than ever! With screenings, premiers, and panels at five locations across Bentonville; including The Momentary, Thaden School, Meteor Guitar Gallery, Skylight Cinema, and the Walmart World Room on the 3rd floor of the Walmart Museum.
This festival will incorporate inclusion, community, and communication with coffee talks and panels on meaningful topics. The festival will focus on showing films that are both made by and portray a diverse group of people with disabilities. BFF will encourage forward, contemporary thinking with indigenous representations.
Visit Bentonville is proud to support the Bentonville Film Festival. Make plans to attend a world premiere, take advantage of the family-friendly films and activities, and see the radical diversity and inclusion in all aspects of entertainment that the Bentonville Film Festival stands for!
BFF, we're ready for you!
CLICK HERE FOR FESTIVAL PASSES & TICKETS
Stay social with BFF!: Instagram | Facebook| Twitter
"We're excited to come together for the 8th year running to share unique and untold stories, showcasing diverse and inclusive content to the masses. This year's filmmakers are absolutely unmatched in their refreshing narratives," Wendy Guerrero, President of Bentonville Film Festival and Foundation. "We are honored to have continued, endless support from our in-person and virtual audiences."
CLICK HERE FOR RESTAURANT OPTIONS