Where do you relocate, when you can conceivably move anywhere? Facing a relocation of necessity in the summer of 2008, my family and I started looking for options after spending 20 years in the San Francisco Bay Area.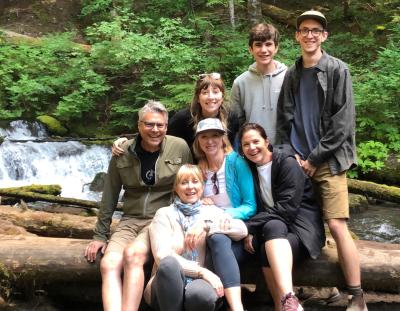 My wife, Jane, and I both grew up in the Midwest and wanted that small-town atmosphere for our children, Tyler and Hannah, who were leaving friends and family in their small Northern California hometown as they transitioned to high school and middle school. We made a list of must-have (great schools, fairly temperate climate, outdoor recreation opportunities), nice to have (cultural amenities, culinary diversity, airport access), features of our new home town and began our search.
We discovered Bentonville ticked off the "must-haves" easily. Great school district, no prolonged winter, and the beginnings Slaughter Pen mountain bike trail system for Tyler who had grown up riding the trails and fire roads on Mount Tamalpais in Marin County. His passion for cycling stoked, he walked into recently opened Phat Tire Bike Shop and asked Chris Brosch for a job and worked for Phat Tire at various locations until graduating from the University of Arkansas 2016.

As for the nice to haves, well, let's just say we were thrilled watching Crystal Bridges Museum of Modern American Art spring from the creek and secretly hoped it would be ahead of schedule as we had become accustomed to visiting world-class art museums on a regular basis. Finding outlets for our artistic daughter Hannah, proved more difficult. Fortunately, we connected Kassie Misiewicz and Trike Theatre and Hannah joined the initial group of students. Once Crystal Bridges opened, Hannah would serve on the teen council, and eventually worked as an intern while studying art history at the University of Arkansas.
Gradually over the years, Bentonville ticked off all our boxes. We still look back on Table Mesa opening with fond memories as the beginning of Bentonville's culinary scene, which now makes choosing where to have dinner a challenge.
Twelve years later, we're still here. Bentonville blossomed into a small town with big-city amenities checking off our nice-to-have items and becoming home. Our friends whose most frequent comment during the summer of 2008 was "you're moving where?"  Now ask "what's new?" when planning their next visit and secretly check the real estate section when they think we're not looking.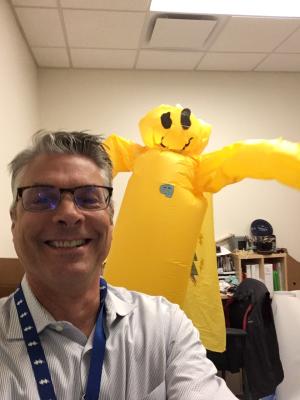 In my role as Marketing Manager at the Scott Family Amazeum, I'm fortunate to be "in" on what's new in Bentonville, and honestly, this place never ceases to amaze. There's an energy here for creating America's best little big city that fuels the development of cultural, culinary, commercial, and quality of life initiatives you just don't find in other places. Visit Bentonville with your family and discover your home or at least a home away from home.
Paul Stolt is the Marketing Manager at the Scott Family Amazeum, a hands-on, interactive museum focused playful activities at the intersection of the sciences and arts.