The "mountain biking capital of the world," an outdoor lover's paradise, and a raving art scene—Bentonville, Arkansas is full of things to do for everyone, especially for van-lifers.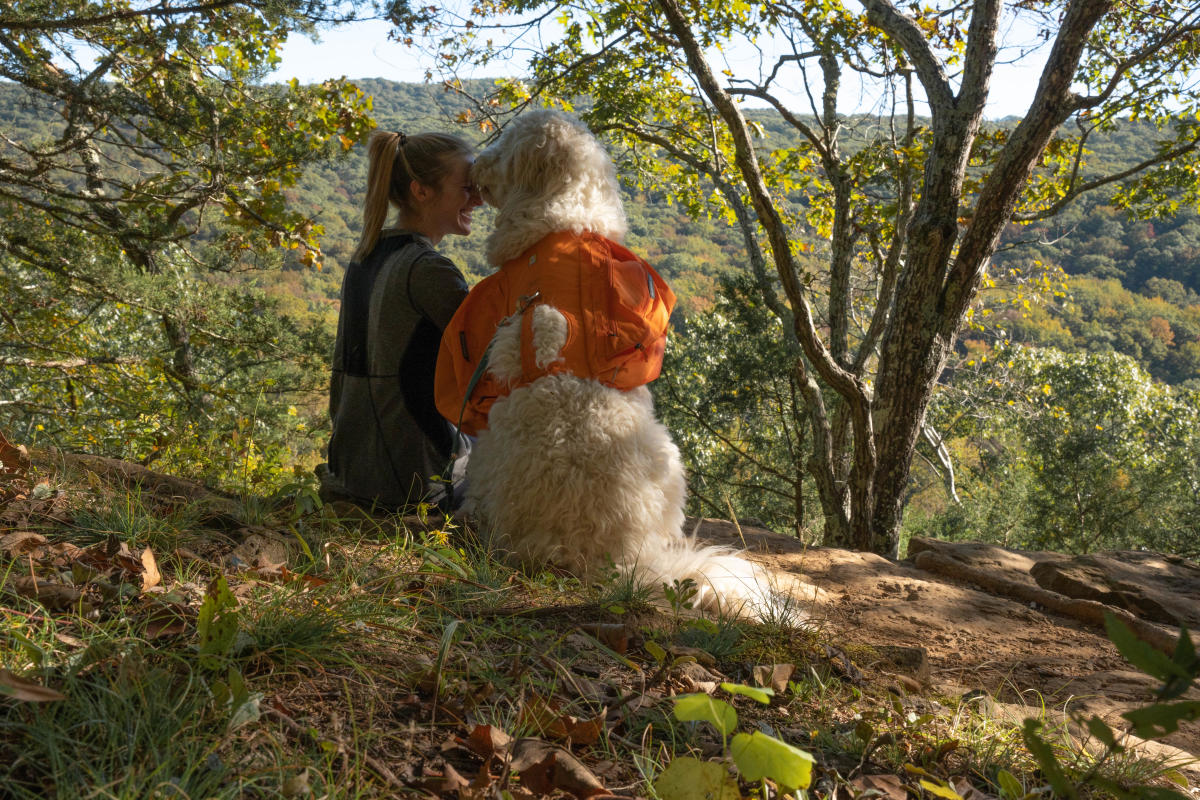 Here's a three-day guide that will have Bentonville ranking as one of the top places you've visited. 
Adventures in Bentonville 
With over 150 miles of trails in Bentonville alone, you certainly can't skip out on mountain biking during your stay. Even if you've never hopped on a mountain bike, there are a plethora of tour options and rentals to choose from. And who knows, it may just become your new favorite outdoor activity.
If hiking is more your speed, head South to Devil's Den State Park. You'll want to check out Yellow Rock Trail for beautiful views of the surrounding mountains (if you have a pup, they'll love exploring this trail too!) If you choose to do this, plan for a half day with the hike and drive time, and be sure to grab breakfast and a to-go lunch before you head out.
If you're looking to slow the pace down a bit after all your outdoor adventures, check out Crystal Bridges Museum of American Art, another iconic spot in Bentonville. Whether you wander around the permanent collection or want to check out the temporary exhibition, you can't go wrong. Make sure you check out these highlights while you're there:
Skyspace: The Way of Color by James Turrell

Narcissus Garden by Yayoi Kusama

Infinity Mirrored Room—My Heart is Dancing into the Universe by Yayoi Kusama

HUMAN ONE by Beeple
A few other things you don't want to miss:
Explore free public art downtown 

Check out the Walmart Museum Heritage Lab
Where to Stay
As a van-lifer, we all know it can be tough to find a place to stay in the heart of a city. However, that's not the case with Bentonville!
The Bike Inn offers nice rooms, beautiful glamping cabins, and van spaces to camp in! Not only will you have a spot to sleep, but you'll also have access to a hot tub, a fire pit, and new friends! You can't beat the community feeling that you get when staying here.
Knock off everything on this itinerary, or choose just a few spots to check out. Either way, you'll fall in love with Bentonville's charm and want to come back for more!
Places to Eat and Drink
There's no shortage of places to chow down in Bentonville either. 
If you have a couple of days, you definitely don't want to miss Yeyo's or Onyx Coffee Lab. For a cocktail before or after dinner, check out the Tower Bar at the Momentary.
Add the following to your list of spots to hit:
You'll have plenty of leftovers from your stops, so be sure to clear out some extra space in that small van fridge of yours!