Gear up and get ready! Bentonville, Arkansas has an abundance of events rolling out over these next two months we ought to call Cycling September and Biketober. As the temperature gets cooler and the fall foliage of Northwest Arkansas takes its turn, there is no better time to plan a trip to #VisitBentonville and experience the bike-enthused community and world-class trails of the #MTBCapital! From the first events of their kind to the ones so good everyone keeps coming back for more – the adventures are endless! Bring your friends and family. Participate or spectate. Plan your trip to visit Bentonville today! 

 Labor Day Weekend, September 2nd - 4th
Amped Electric Games is bringing the exciting world of electric unicycle jumping and racing to Bentonville, Arkansas!   
Electric Unicycles (EUC) are self-balancing transportation devices that operate similar to the Segway, with one tire and no steering mechanism, keeping riders' hands-free and allowing them to turn in place. Like the Segway, all control is determined by the riders' leaning and pivoting.  
The three-day-long event will take place at the Benton County Fair Grounds - hosting over 60 booths and an epic agenda. In addition to attending the events, riders will also have the opportunity to compete at "The Thunder Dome" a dual downhill slalom at Peel Compton Foundation's Coler Mountain Bike Preserve. There will be limited space for spectators, but all of the races and events will be live streamed on the Amped Electric Games YouTube channel.     
CLICK HERE FOR MORE INFORMATION!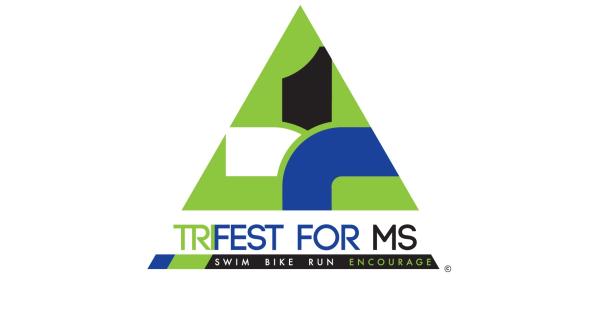 Labor Day Weekend, September 2nd - 4th
The largest triathlon in Arkansas is back for its 11th annual event! Register for the Trifest for MS triathlon, taking place on September 2nd – 4th in Bentonville. This event draws people from all over the country to Bentonville to help raise money for multiple sclerosis research.  
The Rampy MS Research Foundation hosts the event and each year the race raises almost $100,000 towards multiple sclerosis research in Arkansas at UAMS, Northwestern University in Chicago and University of California at San Francisco (UCSF). Since 2012, the Trifest for MS and other foundation activities have raised close to $900,000.   
CLICK HERE FOR MORE INFORMATION!  

September 6th-8th
Make plans to be a part of the conversation and help make the bike business better business at Cycle of Influence! COI is a gathering of the cycling and outdoor industry's best business minds who will network, seek progress, and formulate success. This event is a perfect fit for: advocates for the progress and success of the cycling industry; manufacturers' decision-makers and decision-makers of the future; BD owners, and managers; Independent cycling business owners, and managers who seek progress; and trail, diversity, and education advocates. Visit the #MTBCapital in Bentonville, AR and stay up to date on the industry insight! 
CLICK HERE FOR MORE INFORMATION!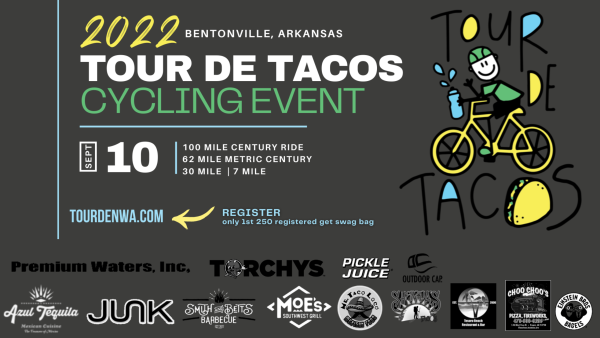 September 10th
The Tour de Tacos Cycling Event benefiting Dress for Success Northwest Arkansas is back for its 3rd annual event on September 10th, 2022.  This year's route and location is perfect for showcasing the natural beauty of Northwest Arkansas. Last year there were over 11 Taco/Hydration stops, and more than 800 cyclists from 14 different states and 3 different countries participated. This year the event is bringing a century ride into the mix! Register to ride or volunteer today! 
CLICK HERE FOR MORE INFORMATION!

September 16th - 17th
Women of OZ is bringing together the top industry leaders and best coaches in the world for the Sunset Summit in Bentonville, AR – a weekend of rides, clinics, workshops, and panel discussions to build confidence and community on the Momentary Green.  In addition to the all-star athletes and agenda, the WOZ Sunset Summit will host two-time Grammy-nominated indie pop band Japanese Breakfast and their technicolor sound and dream pop energy in Bentonville, AR on September 17th!  
CLICK HERE FOR MORE INFORMATION!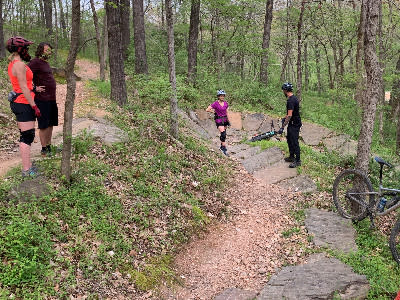 Coler's Intermediate MTB Clinic
This intermediate clinic is the perfect course if you have riding experience and are looking to progress your skill set. Taking place at 8:00 AM on September 17th. This clinic will expand upon, adapt, and apply core skills to intermediate and advanced environments helping you ride more confidently, faster, and have more fun on trails. While each clinic caters to those in the class, areas of focus may include high-speed cornering, technical descents, drops, and technical climbing, among others. Any and every skill worked on will be broken down clearly, accompanied by intentional practice and high-quality feedback. 
CLICK HERE FOR MORE INFORMATION!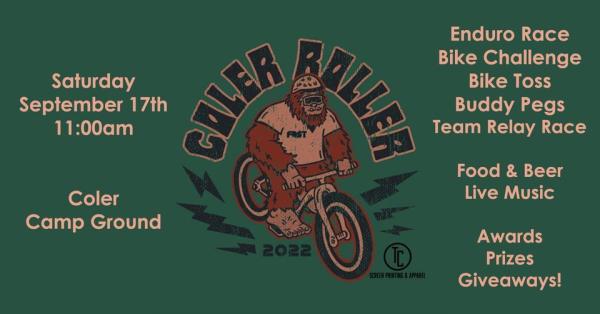 Make plans to attend Coler Roller on September 17th, 2022, for FAST (Friends of Arkansa Singletrack)'s mountain bike party and membership drive. Get in on the action! You won't want to miss these group rides, races, challenges, and the opportunity to experience the Coler Mountain Bike Preserve with FAST. 
CLICK HERE FOR MORE INFORMATION!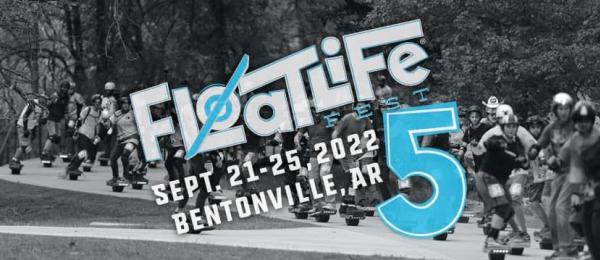 September 21st-25th
FloatLife Fest is coming back to Bentonville for the 2nd year! The largest Onewheel gathering yet will take place at Coler Mountain Bike Preserve on September 21st - 25th, 2022. Coler Mountain offers something for everyone of every skill level and is perfect for some serious downhill racing!   
There will be group rides, the FLF Onewheel park and ramps, technical riding clinics with Pro riders, vendors, prizes, live stream of the event and memories to be made! Float Bentonville, AR and experience everything Onewheel at FloatLife Fest 5!  
CLICK HERE FOR MORE INFORMATION!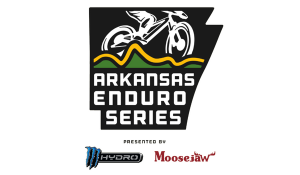 September 30th – October 2nd
The fifth and final round of the AES is in Bentonville, Arkansas! This three-day event will kick off Friday, September 30th with Flavor of Enduro – Dual Slalom Race at Thunderdome in Coler Mountain Bike Preserve – and pre-ride for the enduro. The racing will start on Saturday, October 1st, and end on Sunday, October 2nd. The races will have 7 stages and around 20 miles of riding each day. All enduro races, regardless of age or category, will race the same courses and stages on both days.
CLICK HERE FOR MORE INFORMATION!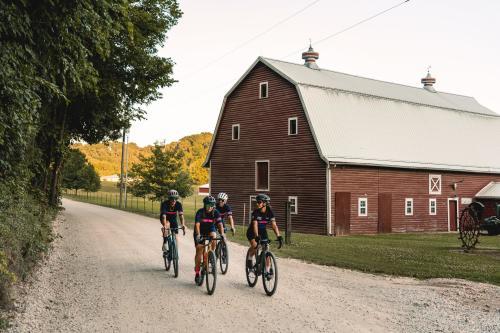 October 7th-10th
The Rapha Cycling Club is an international organization of more than 20,000 cyclists from around the world. The RCC Summit routes are curated by local experts, with distance options to suit everyone. Between dense forest sections and gravel climbs, there'll be trailside lunch stops, full support from Rapha Ride Leaders, mechanics and support cars.  Tune into this episode of A New American Town to hear the inside insight on the RCC Summit taking place in Bentonville, AR from October 7th to the 10th.
CLICK HERE FOR MORE INFORMATION!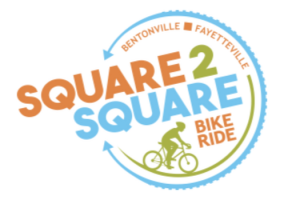 October 8th  
Fall Square to Square is right around the corner! Square to Square is ideal for people new to biking. This event promotes safe riding while showcasing the beauty of the Razorback Greenway and supporting our neighbors. The ride will start at Lawerence Plaza in Downtown Bentonville and end at Walker Park in Fayetteville. As an alternative to in-person, a virtual ride option will be offered over a period of a month, from October 1st through the 31st.  Register to ride today!
CLICK HERE FOR MORE INFORMATION!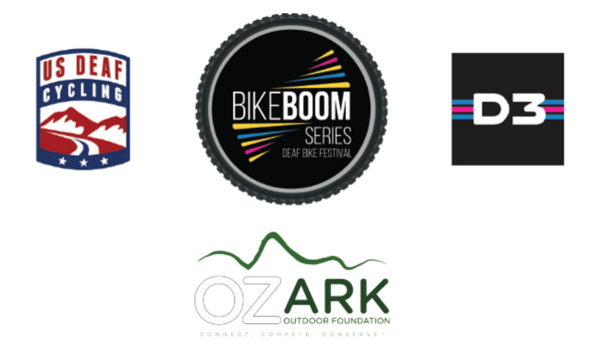 USDCA / D3 Bentonville Bikeboom 2022
October 13th -16th
The 2nd annual BikeBoom Deaf cycling event is back! This 3-day social/gathering event is packed full of clinics, ride tours, volunteering, and just having a good time with the Deaf community. Your participation contributes to the growth of the Deaf cycling community, whether it's a road, gravel, or mountain bike. Everyone shares a common goal, to have fun on bikes and connect with like-minded individuals.  
When registering, keep in mind the goal of the Bikeboom events: To provide a place for Deaf participants to get priority in registration for the event since Deaf individuals are underserved and underprivileged. Deaf individuals get the benefits of having free bike rentals and free campgrounds. Anyone else who is not Deaf is welcome to mingle or bring your own wheels and ride! 
CLICK HERE FOR MORE INFORMATION!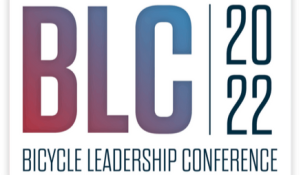 PeopleForBikes Bicycle Leadership Conference
October 18th – 20th
Gather with industry peers to learn, grow and shape the next generation of bike industry leaders at PeopleForBikes Bicycle Leadership Conference. Make plans to visit Bentonville for this three-day long event full of educational sessions, networking opportunities, and unforgettable mountain and gravel rides on the trails of the #MTBCapital
Don't miss your chance to #BikeBentonville with PeopleforBike— a unique location full of natural beauty, culture, world-class cycling, and a strong sense of community.
CLICK HERE FOR MORE INFORMATION! 

October 21st – 23rd
At Outerbike, the options and adventures are endless. Pick your pass. Choose between the Full Demo, BYOB (Bring Your Own Bike), or Social Pass if you want to hang out and join the fun.  
Decide what the best bike is.  With the Full Demo pass, you get a card to check out the demo bikes.  Repeat as needed.  Whether it's a demo bike or your own beloved bike, put it to the test on the world-class trails. You'll be able to take it for a spin on the trails.
Bring your friends and family, hang out at the event, and have a good time!   Browse the latest bike innovations and stick around for happy hour (included in all passes)!  Lunches are also included with your pass, which are fresh, healthy & delicious! Pick your pass and
CLICK HERE FOR MORE INFORMATION!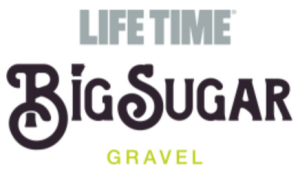 October 22nd 
Big Sugar is BACK – are you ready to ride? This race is designed to be challenging and rewarding with elevation gain throughout, loose gravel and pavement only at the start and finish, the Life Time Big Sugar Gravel Presented by Mazda offers something even more — an experience. As the producer of the event, Life Time has curated the course to include various terrains and picturesque views throughout. Big Sugar takes place the same weekend as the Outer Bike Festival. Register for an unforgettable ride and a one-of-a-kind experience!
CLICK HERE FOR MORE INFORMATION!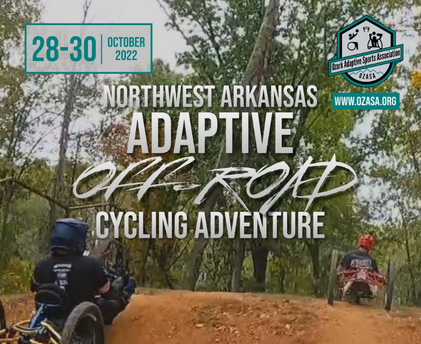 NWA Ozark Adaptive Off-Road Cycling Adventure
October 28th – 30th
OZASA presents a family-friendly adventure for adaptive cyclists, support riders, and families on the beautiful trails of Bentonville at NO COST! Come enjoy rides led by local trail experts and activities! All abilities and skill levels are welcome. 
Ozark Adaptive Sports Association (OZASA) promotes adaptive sports in Northwest Arkansas. Adaptive cyclists typically have a physical challenge which makes the use of off-the-shelf upright bicycles difficult. The adaptive rider is often on a handcycle, recumbent, or other modified equipment. Visit OZASA on Facebook or at www.OZASA.org. 
CLICK HERE FOR MORE INFORMATION!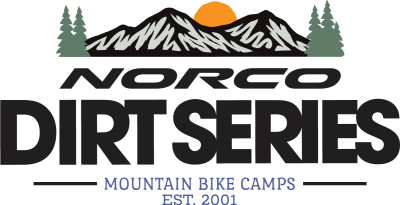 Norco Dirt Series in Bentonville
October 29th-30th
Norco Dirt Series is coming back to the Mountain Bike Capital October 29th-30th for a weekend of women's mountain biking camp. This camp is suitable for all ability levels, from beginner to advanced!
Dirt Series' vision is to encourage more girls, women, and individuals of the LGBTQ+ and BIPOC communities to mountain bike. To instill confidence and create community. They believe that mountain biking is about having fun, being outside, and getting dirty.