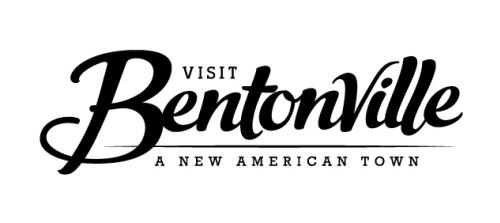 Visit Bentonville Announces New
A&P Commissioners
Pamela Ferguson and Tim Robinson bring valued experience with hospitality and corporate backgrounds.
BENTONVILLE, Ark., March 24, 2021 - Visit Bentonville announced that Pamela Ferguson and Tim Robinson have officially become the organization's two new Advertising and Promotion (A&P) Commissioners. 
The Bentonville A&P tax, often referred to as the 'hospitality' tax, was established by a Bentonville City Ordinance on October 10, 1995. The A&P Commission is responsible for overseeing the Visit Bentonville budget, including 2% of taxes on Bentonville hotels and short-term rentals and 1% of taxes on Bentonville restaurants and prepared food establishments. 
Pamela Ferguson moved to Bentonville, AR, in 2017. Her hospitality sales and marketing experience started as the owner and publisher of a real estate magazine before becoming the general manager of a bed & breakfast/event venue on the east coast. She is currently the Director of Sales and Marketing at the La Quinta by Wyndham in Bentonville, AR. 
Tim Robinson is currently the Vice President, Merchandising Operations – Fresh supporting Walmart US.  In this role, Tim and his team are responsible for the Replenishment, Assortment Strategy, and Business Analytics functions that support many of the Fresh Food departments for Walmart US, including Meat & Seafood, Service Deli, and Bakery.  Tim has been with Walmart for 15 years working across many different areas including Finance, Strategy, Buying, Pricing, and Merchandising Operations.  
Tim has served on the Bentonville City Council since 2015. He is also the proprietor and co-owner of Phat Tire Bike Shop, a regional bike shop chain with 13 stores throughout Arkansas and Oklahoma.  Tim is a graduate of Bentonville High School. He holds a Bachelor's degree in Economics from Rhodes College in Memphis, TN, and a Master's of Business Administration (MBA) from Washington University in St. Louis, MO.
"We are so honored to have both Pamela and Tim join our commission," said Kalene Griffith, president, and CEO of Visit Bentonville. "As we continue to advance Bentonville as a premier, must-visit destination, their experience and expertise will play an invaluable role." 
For more information on the A&P Commission, please go to www.visitbentonville.com
About Visit Bentonville
Visit Bentonville is funded by the Bentonville Advertising and Promotion Commission which was established in 1996. The Commission is supported by a 2% tax on lodging and meeting space and a 1% tax on restaurant and dining establishments. The organization's mission is to brand, promote and sell Bentonville as a tourism destination; stimulating economic development. Visit Bentonville leads the planning of sports, meetings, and group tours while also marketing leisure experiences that include arts, cycling, culinary, film, music, and aviation. Visit Bentonville also collaborates with tourism offices throughout the state of Arkansas to create a positive economic impact while increasing tourism amenities for both visitors and residents.
###