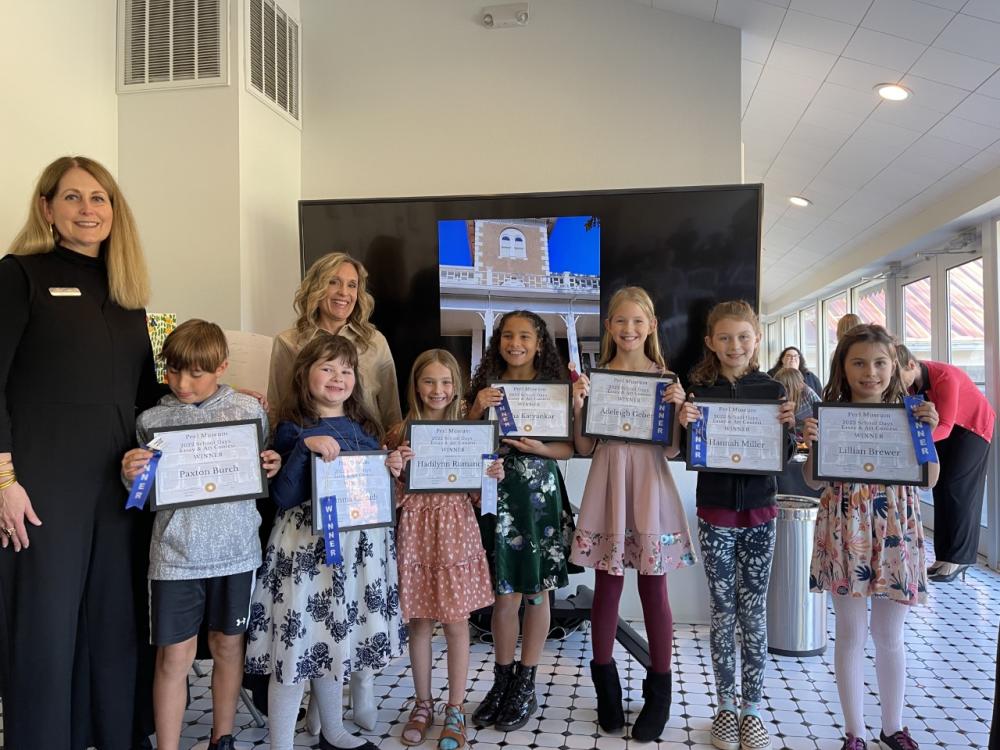 BENTONVILLE, AR (Oct 31st, 2022) – For the first time in over two years, Peel Museum & Botanical Garden recently celebrated 7 winners of their 2022 School Days Essay & Art Contest.  Each of these students submitted either an essay or work of art expressing what they learned at the School Days Field Trip hosted September 13th – 16th. At this Field Trip, 4th grade students and their teachers learned more about Arkansas life in the 1800s while exploring hands-on learning stations and interactive observation opportunities. Each contest submission was sent to a committee to be judged; the works of the following students we're deemed the most exceptional:
Essays: Paxton Burch, Adeleigh Gebert, Sasha Kotyankar
Artwork: Emma Carruth, Hannah Miller, Lillian Brewer, Hadilynn Rumancik Peel Museum's special guest, Mayor Stephanie Orman, presented the awards to each student while family members and teachers applauded their success.
Peel Museum & Botanical Garden is a community space provided by Peel Compton Foundation, whose mission is to connect the community through nature, education, recreation, and preservation. For more information visit www.peelcompton.org and follow us at @peelmuseumnwa on Facebook and Instagram.