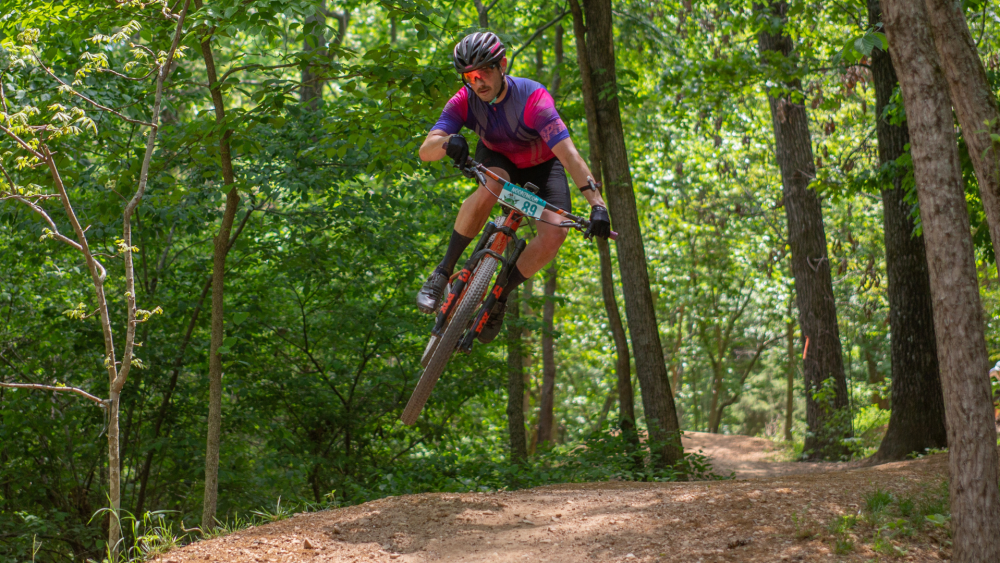 BENTONVILLE, AR (January 3rd, 2023) – Noon2Moon, Coler Mountain Bike Preserve's Second annual endurance mountain bike race, is returning on Saturday, May 6th!
Sign up for the 6- or 12- hour race: Register to race solo or gather a team to tackle the race together. Those who complete the most laps in their category will be awarded special prizes + medals. The 12-hour race starts at 8am and the 6-hour race starts at 12pm. New categories have been added, including a Corporate Challenge! Race with your business teammates against other local companies for bragging rights while giving back to Coler.
Fun at the Campground: This community event will take place at the campground at Coler, where racers will start/finish while spectators can check out the vendors and heckle the racers! Cow bells and costumes are encouraged!
Support a Rider: This race is a fundraising event, with a prize awarded to the top fundraiser! When you register, back a rider, or donate, you're supporting the trails and access to programs that make Coler a unique destination for all!
Visit noon2moonrace.com for more information, to register, or to support a Noon2Moon rider.
Coler Mountain Bike Preserve is a community space provided by Peel Compton Foundation, whose mission is to connect the community through nature, education, recreation, and preservation. For more information visit www.peelcompton.org and be sure to follow us at @colermountainbikepreserve on Facebook & Instagram!