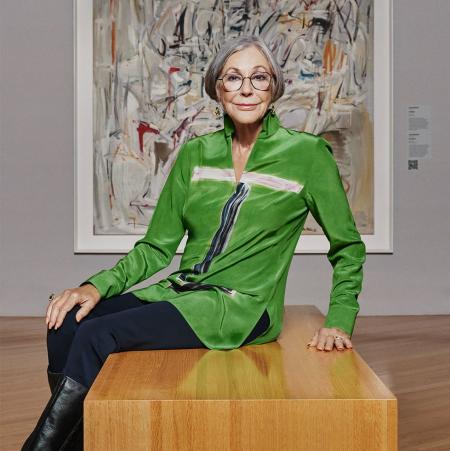 Photo by Adam Amengual | Article by Chloe Malle
Louise Bourgeois's Maman spider presides over the courtyard that leads to the south entrance to the Crystal Bridges Museum of American Art. It's a fitting welcome to the 200,000-square-foot museum, in Bentonville, Arkansas, that is Alice Walton's baby. Nestled on 120 acres of Ozarks forest, where young Walton and her brothers, heirs to the Walmart fortune, would ride horses and hike, the institution will celebrate its 10th anniversary this month and embark upon a vast expansion, both of the museum and of Walton's philanthropic vision.
Within the next year, Walton will oversee the addition of 100,000 square feet of galleries, educational facilities, and event spaces, as well as the construction of a headquarters for her Art Bridges foundation, which seeks to expand access to American art across the nation, and for her Whole Health Institute, an endeavor focused on holistic health and well-being.