The Peel Compton Foundation is offering some great ways to get out and enjoy your 2022 spring break when visiting Bentonville, Arkansas! Here are four different fun camps for your kids to experience.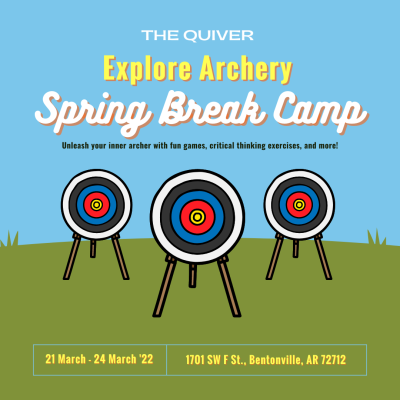 The Explore Archery Camp is held at the Quiver Archery Range will take place March 21-25. Participants can choose to attend just one day or the entire week. At this camp, kids will learn range safety, shooting form, equipment knowledge, shot execution and scoring, and even have a chance to earn the USA Archery Dog-Tag Awards! Each day will include team-building games, critical thinking activities, and a competition during the week. Click here for more info.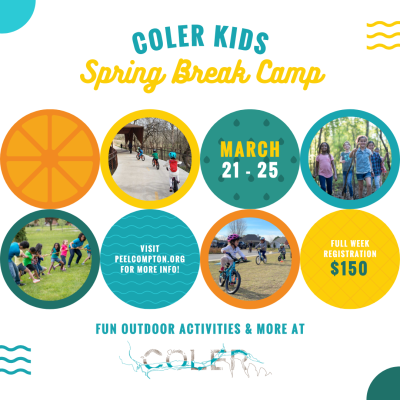 The Coler Kids Spring Break is a week-long camp (March 21-25; 8 a.m. - noon) designed to get kids out enjoying the outdoors and getting active. Each day focuses on a different outdoor activity, including biking, wellness, art, Leave No Trace Outdoor Ethics, reading maps and compass, and camping basics. Click here for more info.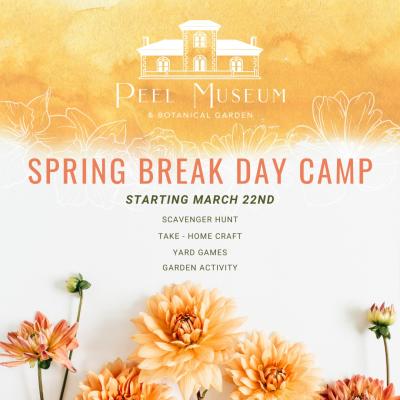 The Peel Museum Spring Break Camp (March. 22-24; 9 a.m. - noon) allows kids to learn about what it was like to live in Arkansas in the late 1800's. Kids will get to make take-home crafts, play yard games, participate in a garden activity, and a scavenger hunt! Click here for more info.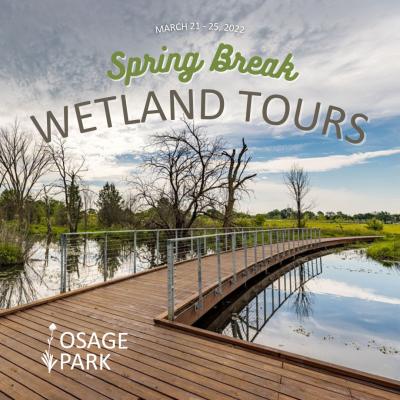 The Foundation also offers free Spring Break Wetland tours at Osage Park. These tours are free and will take place March 22-24 from 10-11 a.m. This is an awesome outdoor activity for the family, and a great chance to learn about the importance of the wetlands unique ecosystem. Click here for more info.
Don't miss out! Plan your Spring Break trip to Bentonville today!