The Scott Family Amazeum is a wonderful tourist attraction here in beloved Bentonville, founded by Lee and Linda Scott! They celebrated the 5th anniversary of the Amazeum in July of 2020 but had been working on the Amazeum for about a decade longer than that. According to Lee Scott, he said "The Amazeum will open so many avenues as to what is available in the world." and he is so right about that! This fun and interactive children's museum opens up so many opportunities for young kids to explore. Lee and Linda wanted this experience to benefit people in creative, intellectual, and fun ways and hoped this would be a beautiful place of discovery.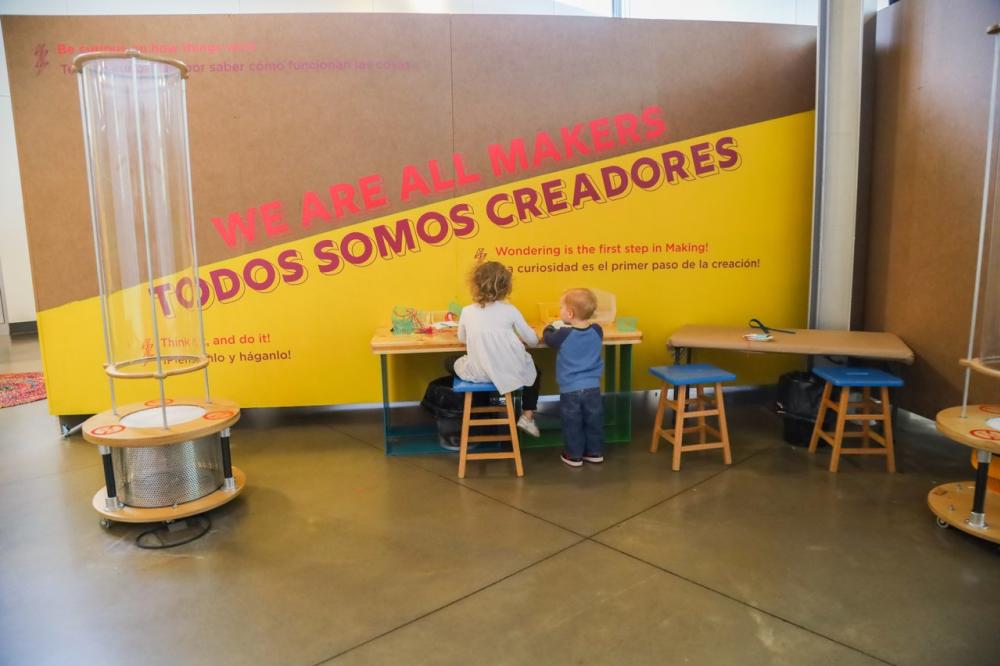 The one way I would describe the Amazeum to newcomers is hands-on! There are many exhibits for kids that will leave them engaged for hours and even keep you entertained as well. Some include learning the flow of waterworks, a miniature Walmart Market that children get to shop in and even experience how it would be as an employee, a Hershey's chocolate lab, and lastly, one of the favorites: a climbing structure stretching across half of the building decorated with a jungle-like feel. They have one exhibit that is constantly changing, and most recently, the exhibit they had there was called "In the Making." This section of the museum focused on an interactive experience for kids to make their dreams come to life, and one of the best parts about it is that it was made to be bilingual!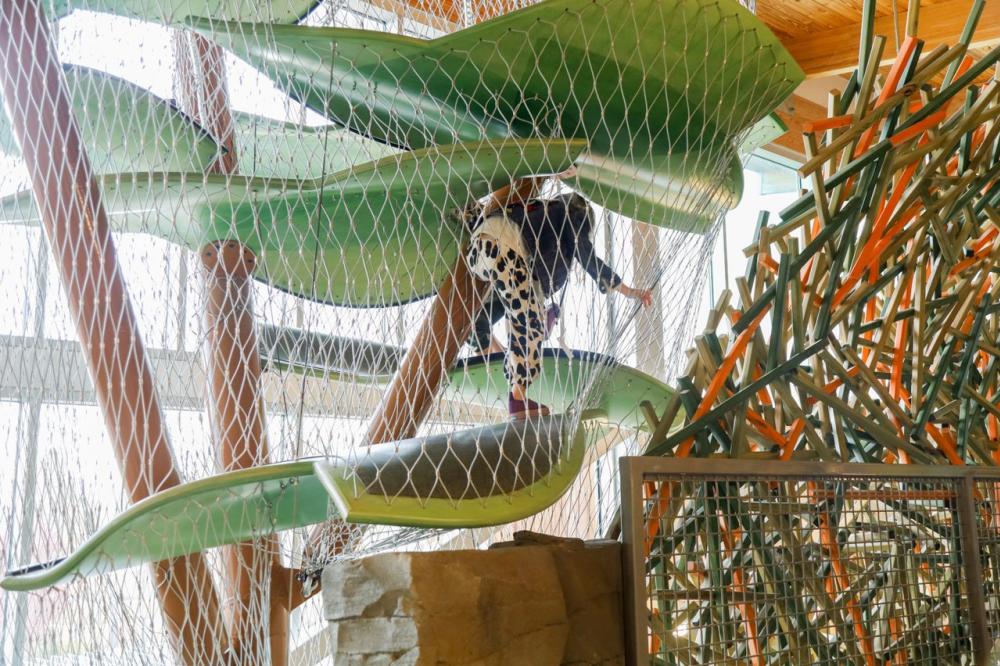 For families who live or visit in Bentonville, the Amazeum is in an easily accessible and convenient location. It's right around the corner from downtown Bentonville's square and even connects to countless trails we have here for hiking, biking, and lovely walks with your family. Not to mention it is just down the road from the Crystal Bridges Museum of American Art, which is also an amazing place to visit here in Bentonville, so after admiring some magnificent pieces of art that we've acquired at Crystal Bridges, you can bring you or your family down to the Amazeum for some interactive fun and learning experiences.