The inaugural NFL Alumni Performance Lab Youth Skills Camp will take place in Bentonville on Saturday, October 30 at the Bentonville Tiger Stadium (1702 SE J St, Bentonville, AR 72712). During this football camp designed for athletes in grades 5-12, former NFL players will lead different skills stations focused on developing athletic abilities and leadership traits.
Interactive Sports Group will provide wearable technology for athletes that represents a new form of non-tackle football that includes lights and custom sound effects. Additionally, the camp is offering a performance lab assessment, which provides athletes with a body analysis predicting the type of injury they are most susceptible to. Athletes receive a workout routine to strengthen the area and prevent injury. The cost of this add-on analysis is $25.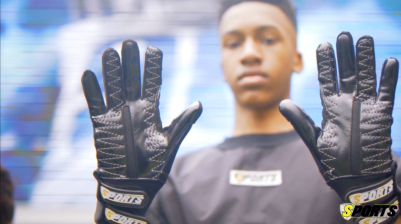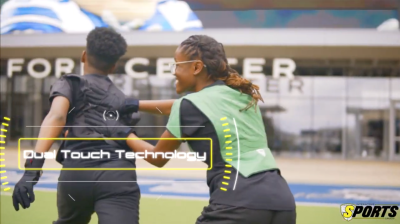 More on Sparta Scans...
The Problem
-Professional teams pay 22% of their total payroll to injured players
-Athletes suffer more than 2,000 injuries per 10,000 individuals
-90% of student-athletes have reported some sort of sports-related injury
The Solution
-Talent and Injury Risk Identification: Sparta Scans are used to identify strengths and weaknesses in athletes. The Sparta System compares individuals to a database of their peers to project performance potential and identify injury risks.
-Sparta Scan Application: Users execute simple movement scans on a high-fidelity force plate that captures real-time ground reaction forces. Through a combination of machine learning models and biomechanical analyses, the time series data is transformed into a set of movement health metrics, and injury risk and performance scores, empowering users to make fast and accurate decisions.
-Sparta Cloud Software: Scan data and results are uploaded to a cloud application where individuals access their Movement Health profile to view improvement over time and where organizations can manage the health of their entire workforce. Sparta Cloud supports multiple different user personas, complex hierarchical organizational structures, and role-based access to support diverse customer needs. Capabilities include rich comparative analysis reports and a full-featured set of administrative functions for organizational leaders.
-Movement Guidance: Individualized training recommendations are instantly generated based on movement metrics and risk and performance scores. Assign plans automatically or manually with the option to create audibles based on individual User movement restrictions.
See an interview with Dr. Chuck Morris, Chief Executive Officer & Chairman of the NFL Alumni Performance Lab here.
Read a press release on NFL Alumni Performance Labs' partnership with Nervotec here.
CLICK HERE TO REGISTER YOUR STUDENT ATHLETE.
SCHEDULE
•Grades 5-8:
9 a.m. check-in
10 a.m.-1 p.m. camp
•Grades 9-12:
1 p.m. check-in
2-5 p.m. camp
If you will be traveling overnight to attend this camp, you can find lodging options in Bentonville here. While you're in town, enjoy Bentonville's awesome dining options before you return home.