With Thanksgiving coming up, we wanted to use this Foodie Friday to shine a light on For The Love NWA, a non-profit food truck on a mission to feed the hungry, cultivate community, and fight poverty.
---
Feed People. Love People. 
The idea originated during the pandemic when owners, Meredith, Jennifer, and Melinda would do their routine runs with one another. Just like the rest of the world, a sense of community and connection was lost. These three women have a passion for community and serving others struggling with food insecurity. And with that their big hearts and determination led to the fruition of For The Love. 
---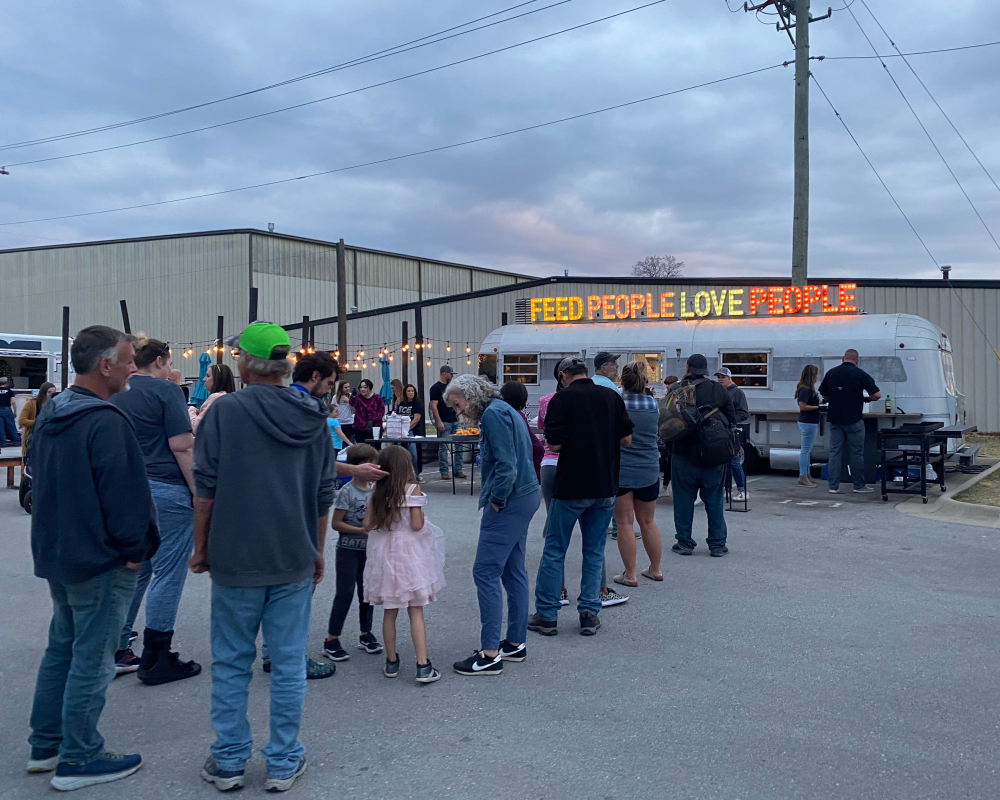 Photo Credit: Visit Bentonville.
---
Neighbor Nights
Every Thursday night, regardless of the weather conditions, you can find members community gathered in the parking lot of Gearhead Outfitter at 501 SW A Street in Bentonville, AR. 
For the Love offers an open invitation to anyone in the area wanting to gather for a community meal - for FREE. Yes, FREE.  While not everyone is food insecure, some are seeking a community or a safe space - some come to be that community and safe space. Each week, For The Love serves anywhere from 175 to 300 individuals from all walks of life. 
Join For The Love for Neighbor Night - witness the barriers of society widdle away as an all-inclusive community gathering takes place. Regardless if you're there to serve or dine, you and your crew are sure to leave with full stomachs and full hearts!
---
Thanksgiving with For The Love
If you're looking for a place to dine this Thanksgiving, For The Love is an ideal option! Flashback to Thanksgiving 2021, it's freezing cold outside, and the team was unsure how many guests they could expect - if any! 
To their pleasant surprise, the women and their families were joined by two foreign exchange students unable to make it home for the holidays, two food-insecure members of the community, and Mayor Orman. They all sat down to share dinner, conversation, and love with one another. For The Love is more than just a food truck; it's a haven for everyone in the community to feel seen, heard, and loved. It's a representation of what Bentonville is all about. Dine at For The Love and feel the love!
---

Photo Credit: Visit Bentonville.