Hispanic Heritage Month, which takes place annually from September 15 to October 15, is a time to honor the diverse cultures, histories, traditions, and contributions of people in the United States of Hispanic heritage.
The observance began in 1968 as a week-long celebration and was later extended to a month in 1988. September 15 is celebrated as independence day in Costa Rica, El Salvador, Guatemala, Honduras, and Nicaragua. Mexico and Chile celebrate their independence days right after, on September 16 and September 18, respectively.
In Bentonville, we're glad to have so many talented individuals of Hispanic heritage, and we're grateful for all the wonderful things they bring as part of our community. We love to celebrate Hispanic heritage in September and October and throughout the whole year!
Check out these ideas for celebrating Hispanic heritage in Bentonville year-round:
Scope out artwork by Hispanic artists around town
The Momentary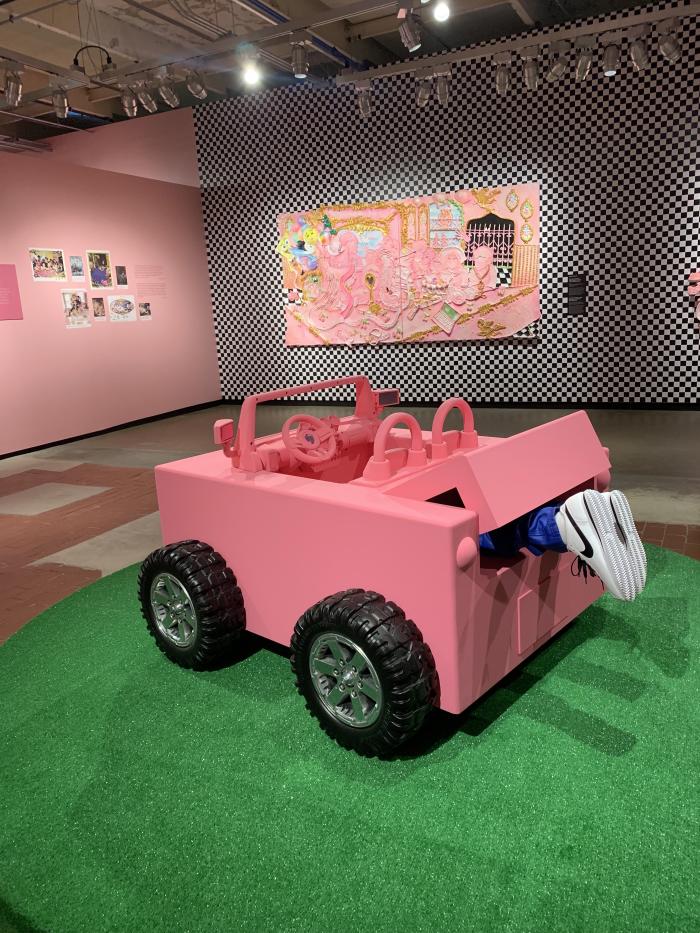 Yvette Mayorga: What a Time to be at the Momentary
On view now through October 15: Yvette Mayorga: What a Time to be
Multidisciplinary artist Yvette Mayorga manufactures intricate worlds in her work which respond to utopian visions of immigration and belonging. Her practice is shaped by her experience as a first-generation Latinx artist and her parents' migration from Mexico to the United States. Mayorga's solo-exhibition What a Time to be interrogates the art historical canon and the meaning of belonging through images of family, found objects, '90s nostalgia, moments of Midwest life, and her signature pink and frosted style. See it for free at the Momentary.
Crystal Bridges Collection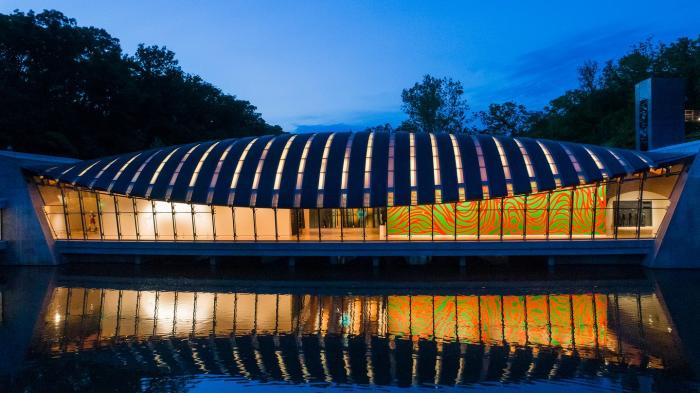 Crystal Bridges Museum of American Art
Explore art by Hispanic artists in the galleries and through Crystal Bridges' online collection. Here are the artists you can look out for in the collection:
Carmen Herrera
Martine Gutierrez
José Clemente Orozco
Patrick Martinez 
OZ Art NWA Collection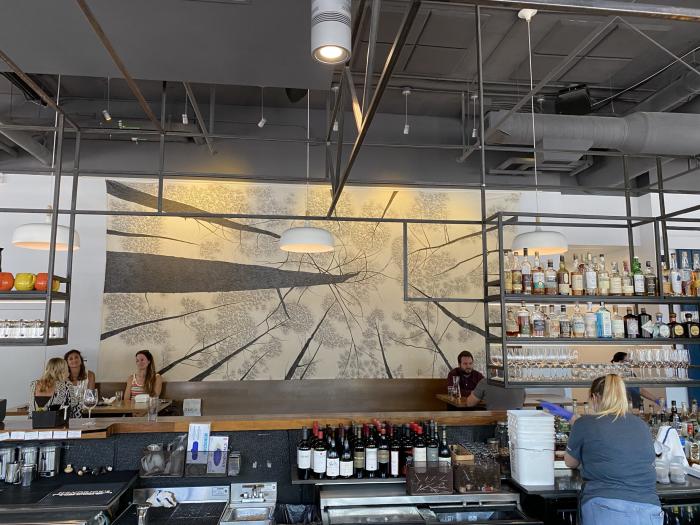 Diego Mendoza Imbachi, Untitled, from the series graphis loggia, 2016. Graphite and binder on canvas, 8 x 18 ft. Courtesy of OZ Art NWA
OZ Art makes art part of everyday life through a vast network of well-known art, artists, and more in unexpected places. At Pressroom, a popular coffee house, bar, and restaurant on the Bentonville Square, OZ Art NWA adorns the walls with rotating works. Check out work by Adrian Esparza, Diego Mendoza Imbachi, Margarita Cabrera, Jay Lynn Gomez, and more at Pressroom. Find public art by other Hispanic artists by browsing the OZ Art collection here.
Dine at Hispanic-Owned and Inspired Bentonville Restaurants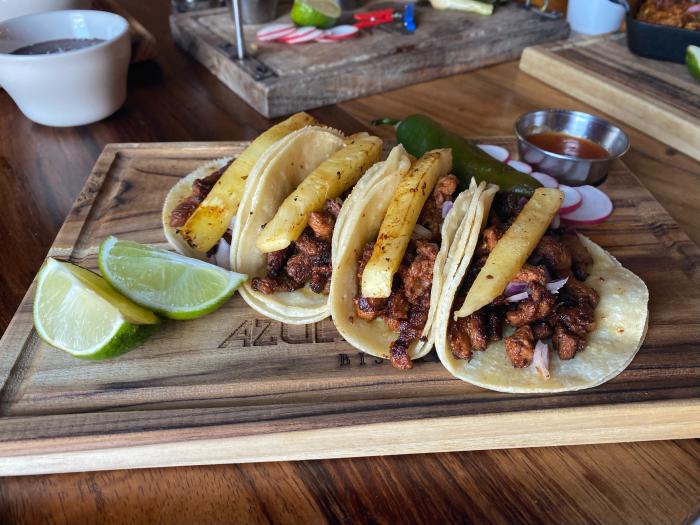 Plate of tacos at Azul Tequila
There are so many delicious Hispanic-owned and inspired restaurants in Bentonville. Here's a short list to get you started:
---
We're happy to help you with any additional information needed during your stay in Bentonville. Our Visitor's Center is open 9 am to 5 pm, Monday through Friday, and 9 am to 3 pm on Saturdays. Stop by and see us at 406 SE 5th Street, Suite 6.