Looking for a unique, family-friendly adventure on your next trip to Bentonville? Look no further than The Quiver Archery Range! This outdoor facility aims to please with so many great offerings to help hone your skills, participate in exciting events, and create unforgettable memories with your loved ones.
Read on for the inside scoop on all things archery at The Quiver, and plan a trip on your next visit to Bentonville.
About The Quiver
The Quiver Archery Range, located at the picturesque Osage Park, is an outdoor facility spanning an impressive 70 meters. Distinguished as the sole fully staffed archery range in Arkansas, this space includes all the equipment you would need during your visit. The friendly and expert staff are available to provide you with the guidance and instruction essential to your success. With 20 archery lanes and a capacity for up to 40 archers, it's the go-to spot for all your archery adventures.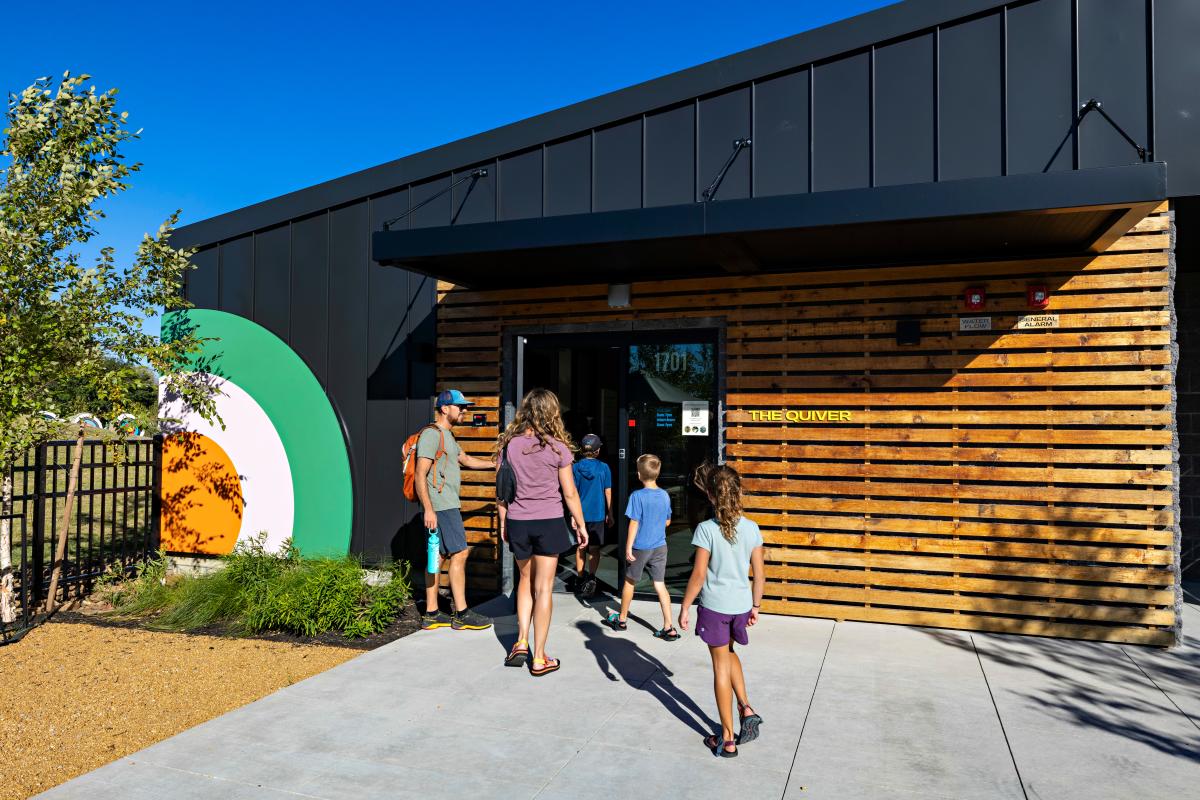 The Quiver Archery Range in Bentonville, Arkansas. Photo courtesy of Peel Compton Foundation
How to Participate
Archery at The Quiver is an excellent family-friendly activity that welcomes participants ages 8 and above.
Secure your preferred time slot in advance for just $20 per hour per person, or $50 for a family of four, equipment included! Have your own equipment you'd like to bring? No problem! Visitors have the option to bring their own equipment, as long as you make sure to bring your own arrows as the mixing of personal and rental gear is not permitted. For safety reasons, broadheads or crossbows are not allowed.
When you arrive for your archery session, you'll have a mandatory safety orientation with fundamental instruction during the first 10 minutes of your visit. This ensures everyone on the range is aware of the essential safety rules and guidelines.
Please be aware that these time slots are not structured as formal archery classes. If you're interested in a more organized and instructional experience, check out classes, like 'Try Archery,' offered at The Quiver.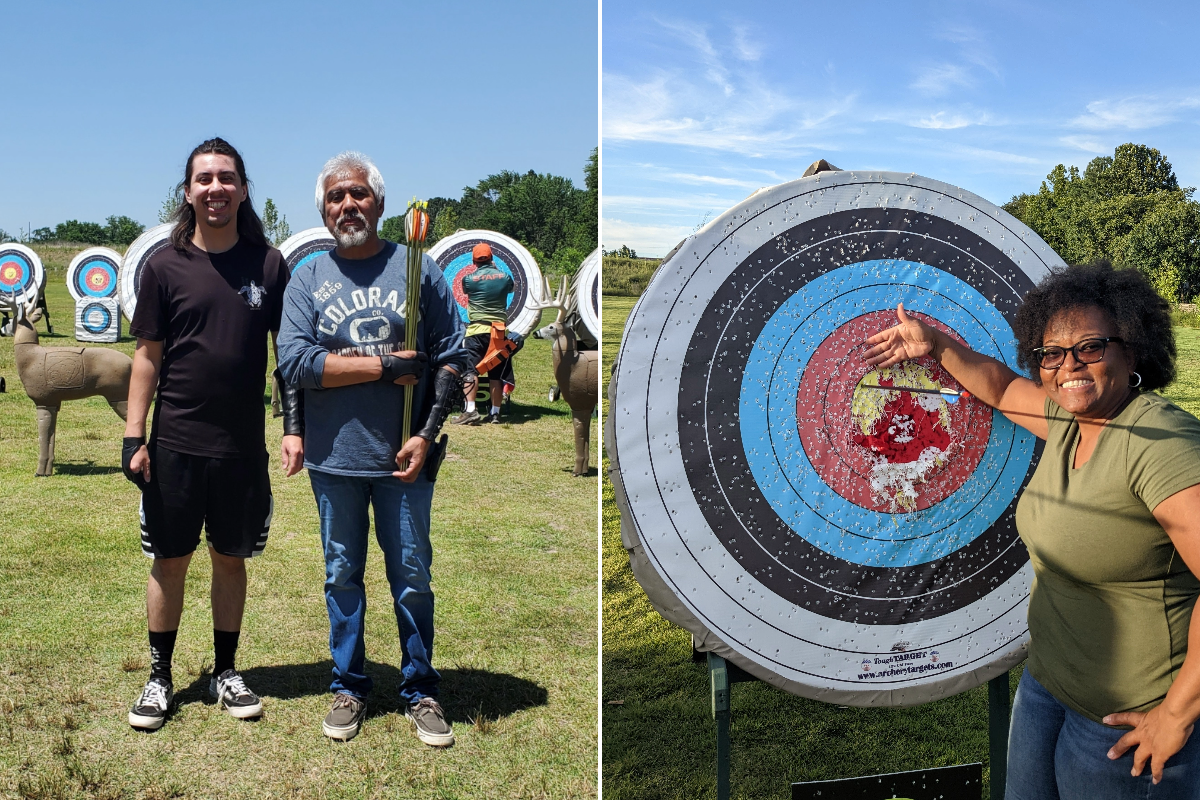 Community members at The Quiver Archery Range. Photos courtesy of Peel Compton Foundation
Events
The Quiver Archery Range hosts special events and classes throughout the year, adding even more excitement to your archery experience. Mark your calendar for the following upcoming events:
Pumpkin Shootin' Days | 10 am–5 pm, October 28–29

Date Night… If You Dare! | 3:30–5:30 pm, October 28

The Tell Tourney | 12-4 pm, November 18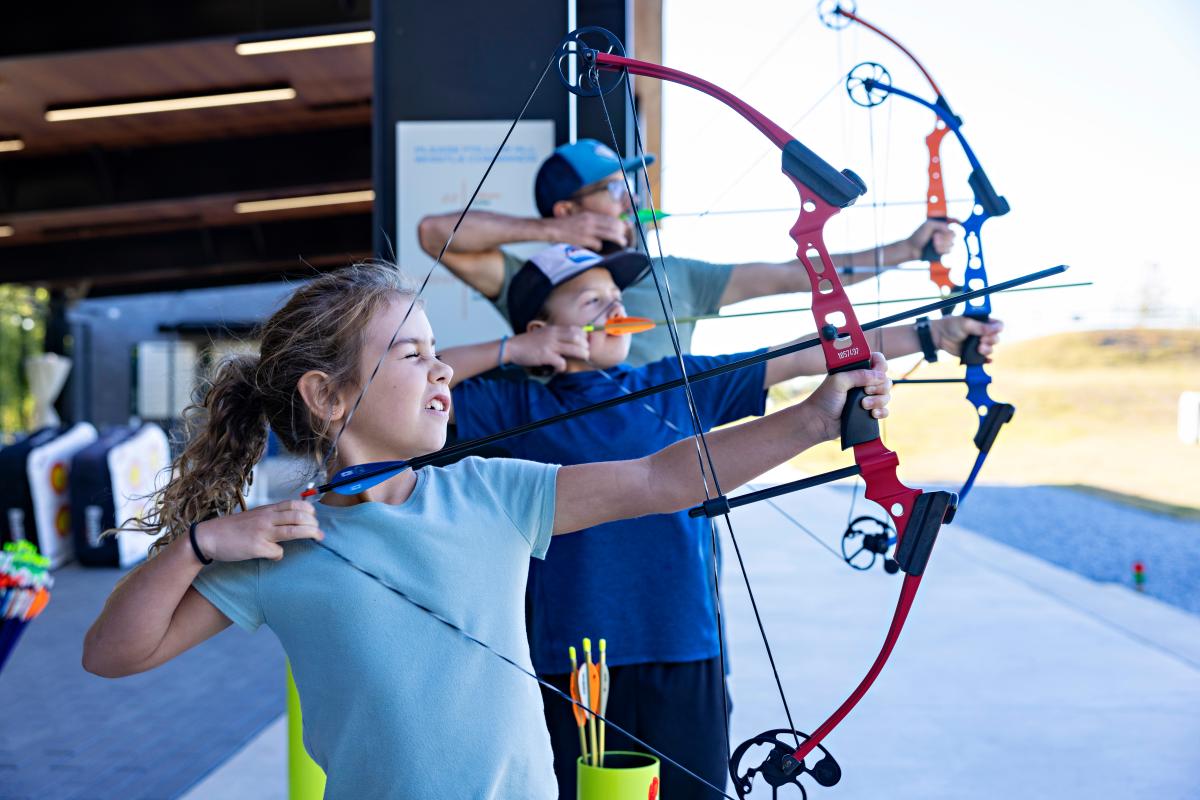 A family practicing their skills at The Quiver Archery Range. Photo courtesy of Peel Compton Foundation
Hours
2–5 pm, Wednesday–Friday
10 am–5 pm, Saturday–Sunday
Member only hours: 10 am–2 pm, Wednesday–Friday
Embrace your inner archer, and experience the thrill of hitting the bullseye at The Quiver Archery Range. Learn more