Our Songwriter Contest winner for 2020 is Aaron Smith, a talented musician from Northwest Arkansas who studied music at the University of Arkansas, majoring in French horn performance. His love of music was inspired early in life on the guitar when he started writing songs in his teens. In recent years Aaron has worked new material with his band, Aaron Smith and the Coal Biters who have been performing since 2013. They released their debut album The Way the World Turns on August 14th, 2015 and are currently working on their follow up. We caught up with Aaron to learn more about his winning song, Completely Wrong, and why he's proud to call Arkansas his home.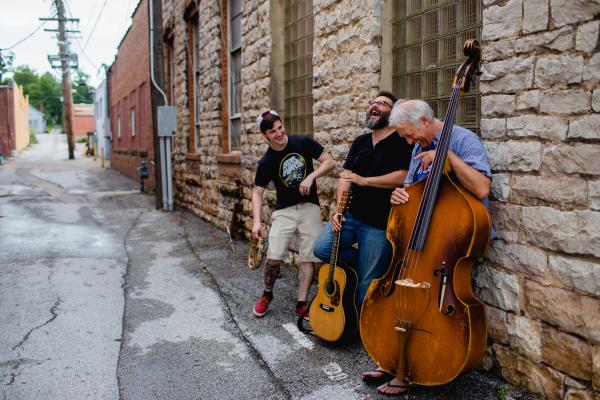 Question: Aaron, first off, congratulations on winning the contest! The judges had some fantastic songs from Arkansas musicians to consider, but your tune, Completely Wrong, really stood out. Where did the idea for the song and lyrics come from?
Answer: Thanks, Aaron! I'm so honored to win and happy to have a chance for more people to hear this song! 
I grew up in a tiny town on the outskirts of Harrison—Bergman. When I was young I always had a feeling that the real scene was elsewhere and I was eager to go be a part of it. It took a long time to appreciate the blessings of growing up in rural Arkansas, but I've come to be grateful for my roots. The song was written for Scott and Karen Fancher, who've hosted a musical gathering at their home near Harrison for many years. It has been an anchor for me. A place to try out songs and be around wonderful people. The voices the song mentions are Scott and Karen's. Scott passed on last August and we miss him a lot. The bass player mentioned in the bridge, Mikey, has also passed on.  
Question: Like many teenagers, you found music early on. Tell us a little bit about growing up in Arkansas, and what music inspired you then and now? 
Answer: I grew up running amok on the streets of Silver Dollar City for many years. My parents leased a shop there. I absorbed a lot of bluegrass and gospel in those years. I took a few banjo lessons behind the glass shop. 
I grew to love classical music in high school and college and after my French horn years slowly migrated my way back to rootsier music. I think they all inform each other. I love them all.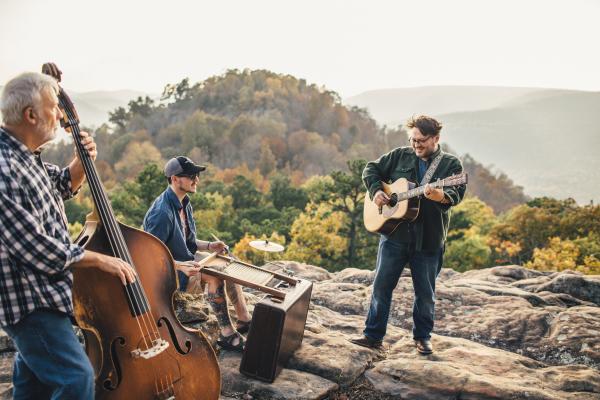 Question: You seem to have a deep appreciation for all kinds of music, having studied French Horn in college to the folk, roots, and Americana songs you write and perform today. Why do you think songs and songwriting is important today? 
Answer: I think they're a special form of storytelling. Sometimes it's a very simple story—like "I'm so lonesome I could cry" or "I'm in love with her and I feel fine." Sometimes they can be expansive and mysterious stories like "Ode to Billy Joe" or "American Pie." I think songs do an amazing job of transmitting the events with a depth of feeling and do it in a really short amount of time. We don't read novels together, and we're not sure when we look at a painting if we're experiencing it the same way, but with a song, we're pretty united on the effect it has. I guess some of them are also good to dance to. 
Question: As you know, there's a deep history of music in Arkansas, bringing the world such amazing talent as Johnny Cash, Sister Rosetta Tharpe, Levon Helm, Al Green, Lucinda Williams and many more. What is it about the music coming out of this state that's so special, and where do you see the Arkansas music scene headed in the future? 
Answer: That's a wonderful list, Aaron.
There are some brilliant folk musicians that I'm really privileged to know that are doing wonderful things. (I'm really not able to comment on much outside of folk.) Jack Williams and Donna and Kelly Mulhollan of Still on the Hill have a wonderful creative retreat that has nurtured a lot of songwriters. Brian and Bernice Hembree have created an amazing festival in Fayetteville. I go to several festivals and Roots is really a jewel. Dylan Earl and Willi Carlisle are really making a dent touring and I'm so proud to be from Arkansas when I hear those guys.

That said, I think that we've got some work to do. If you go to the hill country in Texas and visit the venues there you'll see the effects of music being valued from the dance halls to the bars (where you'll usually get shushed for talking during a song.) I was so thrilled to get a chance to go to London with The House of Songs during Americanafest UK. The UK, European and Canadian artists that we were performing alongside were all supported heavily by their governments in their musical endeavors, and I think that investment is really paying off for those countries. Wonderful things are being done. 

A lot of our entertainment through the television can have an unfortunate numbing effect. Live music, shared experience, real theater, and great art can really wake us up to the wonder of being alive. It make us better people, make our communities better places. The ancient Greeks knew it. It's old technology. Gathering with our neighbors and experiencing songs and stories together might be part of what we need as a nation. Worth a try.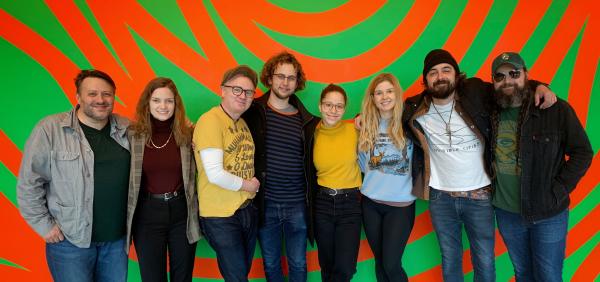 Question: The House of Songs is such a vital and integral part of our Bentonville music community. I know you've done some work with them as well. Tell us about it. 
Answer: Being a part of the House of Songs was a great experience and I really look forward to working with them in the future. They work to bring people from different locales together to write songs together. Under their roof, I've written with folks from Austin, Los Angeles, Mexico, Canada, Scotland, Denmark, The Netherlands... I'm probably forgetting someone. In each case, we had three hours to produce a song. At the end of those three hours we joined the rest of the writers working in the house and shared what we'd made. For most of us, a song usually takes longer to write and is often written alone. I had doubts that I could work this way, but it has always worked out. We've written a lot of fine songs and made a lot of new friends in the time that I've spent there. Troy Campbell has told me of some of the other ways that he's been involved in encouraging music in Northwest Arkansas in the Marshallese community and other communities and I am very excited to see where it leads him and how it benefits all of us. During the current concern with COVID-19 they're continuing to facilitate virtual co-writing sessions—The House calls them Player2Player or P2P—conducted through online platforms.
Question: It's exciting to hear you're working on new music. What can we expect next? 
Answer: We're looking forward to releasing our next album "The Legend of Sam Davis." It's a collection of folk stories from Newton County Arkansas. Some well-known and some that haven't really been shared. We're releasing it as a coffee-table album, which is an album contained in a book. There will be a lot of artwork, some family photos, maps and a slew of writing along with the usual lyrics and credits. We haven't set a date yet. It's kind of hard to set plans for it at the moment, but once we can schedule a release we'll be letting folks know. Folks can follow us on Facebook by searching for "Aaron Smith and the Coal Biters." 
To find out more about Aaron Smith and the Coal Biters, CLICK HERE