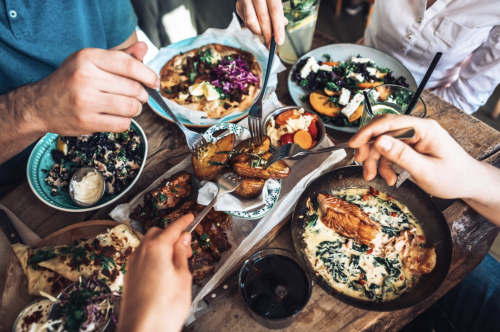 Written by Maryn Liles | Parade Magazine 
Let's face it: choosing a restaurant can be hard. No matter if you're trying to find a place around your hometown or while you're on vacation, looking a bunch up online can just be overwhelming. That's why we're doing the research for you. We've rounded up 100 of the best restaurants across the US, and we even ended up choosing two from each state, to give you more options.
Some restaurants are fancy and great for date nights and others are one-of-a-kind places you can only find in that state that are good to go to with your friends or family. But the one thing that all of the places have in common is that they are delicious! In fact, we bet you'll want to go to some of them a second and third time after you experience their goodness for yourself.
Check out all of the places below. They'll be helpful the next time someone asks you where you want to eat because you can just pull up this list and name an amazing restaurant.
Bentonville, AR
You can find The Hive inside the Museum Hotel. It has amazing southern cuisine and seasonally rotating cocktails. You can go there for brunch or dinner—all of which look amazing! Just check out their gallery online, and you'll see what we mean.