Visit Bentonville, the tourism and promotion bureau of Bentonville, Ark., announces the hiring of longtime communications specialist Alison Nation as its new Vice President of Communications and Marketing. Nation's first day with Visit Bentonville was Wednesday, February 15, 2023.
Nation brings a wealth of experience in communications and marketing to her new position at Visit Bentonville. She has worked in the communications field for more than a decade, most recently as marketing director for Bentonville's Crystal Bridges Museum of American Art. Nation started at Crystal Bridges in 2008, joining the communications department there in 2012. 
"We are thrilled to have Alison join our team," said Kalene Griffith, president and CEO of Visit Bentonville. "Her extensive experience in marketing and communications with Crystal Bridges, combined with her love of Bentonville and Northwest Arkansas, make her the perfect fit for this important role. We look forward to working with her as we continue to promote tourism to our city and spread the word about all the great things to see and do in Bentonville."
During her tenure as Crystal Bridges' marketing director, Nation led a team focused on brand building, promotion, email marketing and project management. She played a crucial role in the museum's first decade, including helping oversee marketing for the 2020 opening of The Momentary, Crystal Bridges' 63,000-square-foot multidisciplinary art and performance space located in downtown Bentonville.
A native of Oklahoma City, Nation moved to Northwest Arkansas in 2004, and lived in downtown Bentonville for seven years between 2011 and 2018. She holds an M.F.A. from the University of Arkansas, and a B.F.A. from the University of Oklahoma in Norman, Okla. Nation lives in the Bentonville area with her husband, an Iowa native, and two sons. In her spare time, she enjoys hiking, cycling and exploring Bentonville's food, coffee, events and art.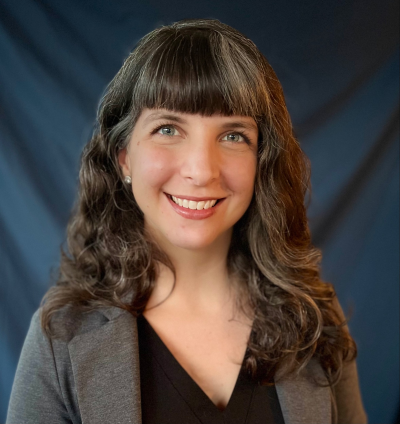 Alison Nation, Vice President of Communications and Marketing
479-271-9153