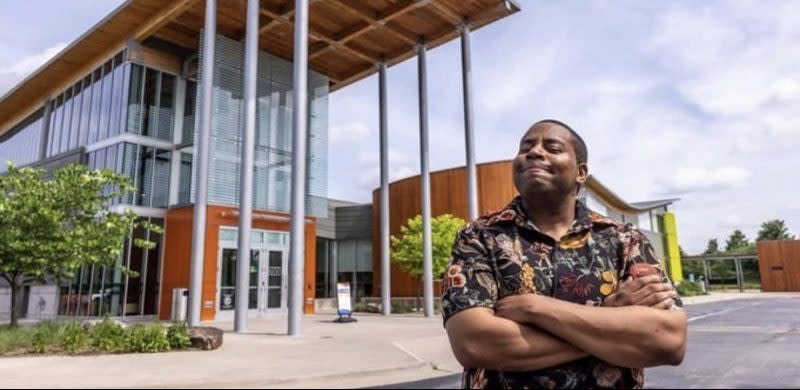 Saturday Night Live actor and comedian Kenan Thompson recently made a stop at the Scott Family Amazeum in Bentonville. The SNL star "worked (and played) hard" with the interactive exhibits, according to a post from the museum. 
The Amazeum is a family-friendly, hands-on learning experience aimed at children of all ages. Located near the Crystal Bridges Museum of Art, the facility spans approximately 50,000 square feet and has an additional acre of outdoor space. 
The exhibits are "designed to promote imagination and creative thinking," according to the Amazeum. Two areas are dedicated to toddlers, while the majority of the spaces are designed for children from four to nine years old. A collection of learning spaces known as Innovation Alley – including the 3M Tinkering Hub, the Art Studio and Hershey's Lab – offer deeper learning opportunities for older elementary and middle school students.
The Amazeum hosts a variety of programs targeted toward various age groups throughout the year. For children up to six years old, the museum has Partners in Play and Little Tinkerers programs, where young children and their families can explore, build problem solving skills and work with tools and materials in a safe setting. 
Posted on August 26, 2022, by AY Staff