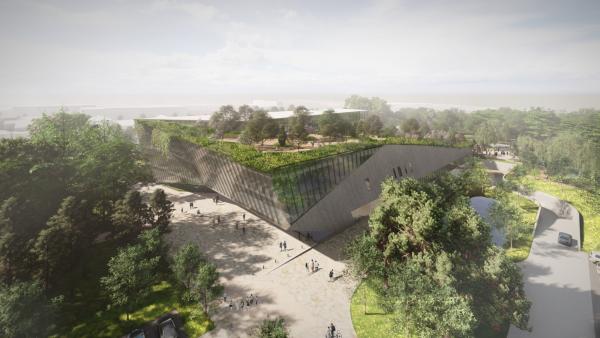 Aerial view of the future Alice L. Walton School of Medicine in Bentonville, Arkansas. (Rendering by OSD and Polk Stanley Wilcox)
New York-based multidisciplinary design studio OSD has announced that it has been selected to work alongside lead project architect Polk Stanley Wilcox to envision the landscape of the forthcoming Alice L. Walton School of Medicine in Bentonville, Arkansas. Formerly known as the Whole Health School of Medicine and Health Sciences, the first-of-its kind medical school will encompass a 154,000-square-foot building that shares a sylvan 120-acre campus with Walton's Crystal Bridges Museum of American Art, designed by Safdie Architects, and the Marlon Blackwell Architects-designed Whole Health Institute.
The site, new name, and initial renderings of the building and landscape were first released late last month following the inaugural meeting of the Alice L. Walton School of Medicine Board of Directors.
Construction on the facility, now in the design development phase, is slated to kick off next spring and is anticipated to begin welcoming its first class of students in fall 2025. Once up and running (and accredited), the school will offer a four-year, medical degree-granting program integrating "conventional medicine with holistic principles and self-care practices," according to a press release...
Posted by Matt Hickman on July 6, 2022
---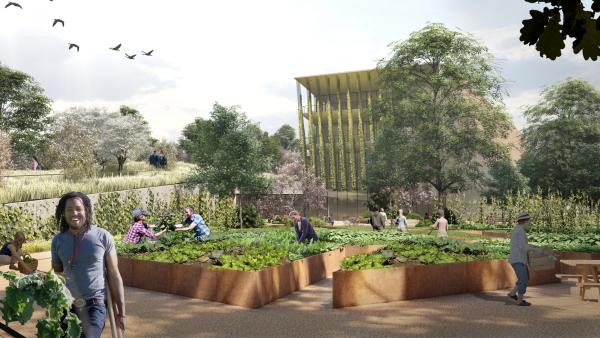 View of the urban farm at the Alice L. Walton School of Medicine. (Rendering by OSD and Polk Stanley Wilcox)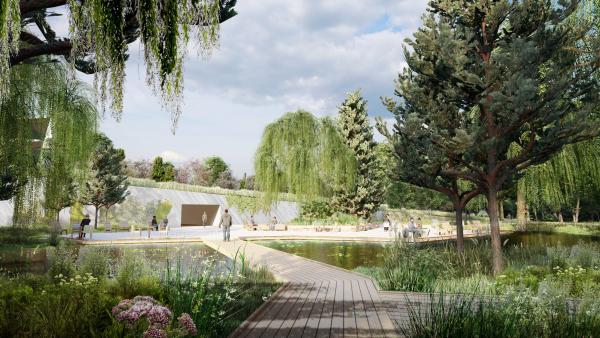 Wetlands view south to Bike Grotto. (Rendering by OSD and Polk Stanley Wilcox)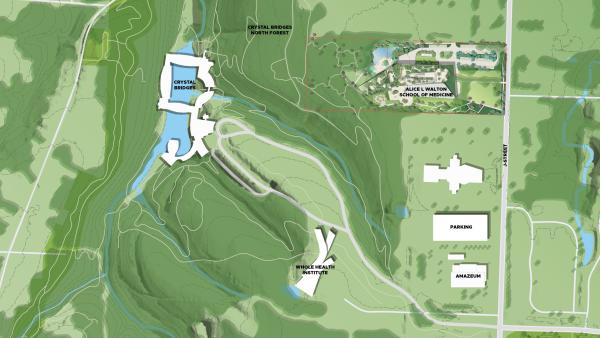 The Alice L. Walton School of Medicine will be located directly east of Crystal Bridges, separated by dense woodlands. (Rendering by OSD and Polk Stanley Wilcox)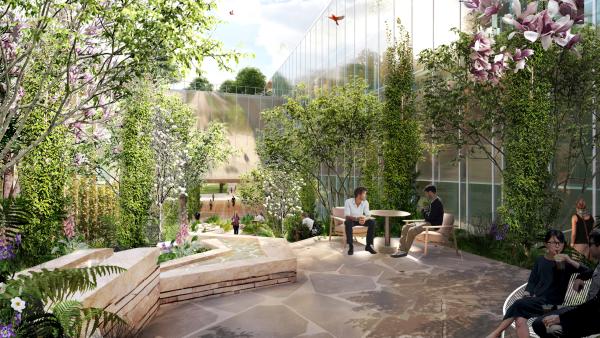 The rooftop terrace will feature a cafe. (Rendering by OSD and Polk Stanley Wilcox)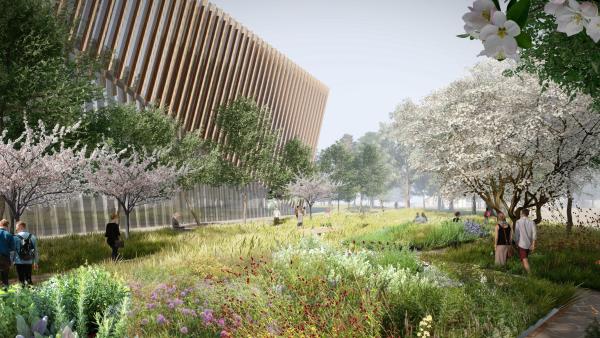 Healing Gardens at the Alice L. Walton School of Medicine. (Rendering by OSD and Polk Stanley Wilcox)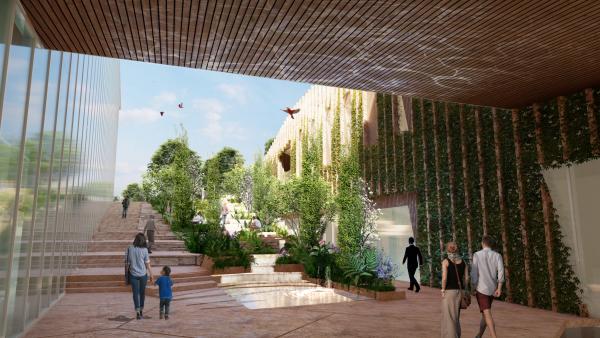 The building's "bluff shelter" leading up to the elevated park. (Rendering by OSD and Polk Stanley Wilcox)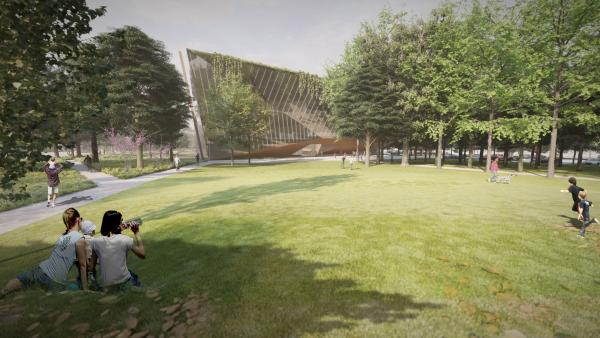 The Community Lawn as seen from J Street. (Rendering by OSD and Polk Stanley Wilcox)