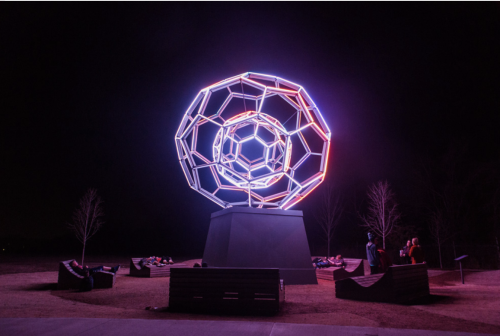 By Trish Muyco-Tobin | Gazelle Magazine 
Bentonville has upped its art scene in a staggering way. Crystal Bridges may have put this Northwest Arkansas town on the map when the museum debuted in 2011, but it has also inspired a creative renaissance of sorts, with a deluge of artistic expression – and not just the ones that hang on a wall.
In Bentonville, it seems the ordinary has a way of becoming extraordinary.
After all, this is the place where a dime-store owner named Sam Walton raised a family, all while building a retail empire that would make him one of the wealthiest people on the planet. But Bentonville is more than just the town that Walmart built.
In the last decade alone, this Northwest Arkansas community has done nothing but reinvent and reimagine the only-in-Bentonville possibilities its singular setting in the heart of the Ozarks can bring.