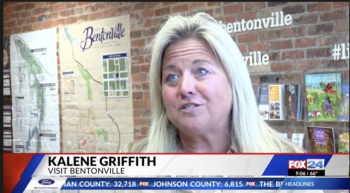 BENTONVILLE, Ark. (KNWA/KFTA) — The Walton-backed FORMAT music festival will kick off for the first time in September featuring more than 50 artists.
The Bentonville event will mix music, art and technology. President and CEO of Visit Bentonville Kalene Griffith said its going to bring many new people to the city and region.
"It will be great to fill up our lodging which is a great time to do that, we will see our hotels, our Airbnb's, I think everyone is going to benefit from it," Griffith said. "Its going to be a huge economic driver for our community," Griffith said.
Story by Alex Angle | KNWA/ Fox 24