The Momentary, a contemporary art space in Arkansas, adds the d&B XSL system to help inspire creativity.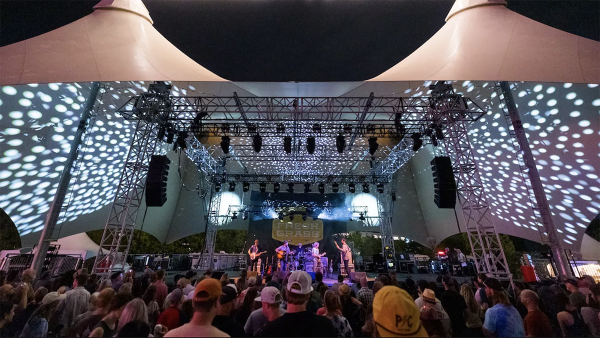 Image credit: d&b audiotechnik
The Momentary is a contemporary art space in Bentonville, AR, offering a diversity of dynamic, engaging experiences across visual, performing, and culinary arts. The Momentary was completed in February 2020 as a new satellite location of Crystal Bridges—with a special emphasis on performing arts. The facility boasts industrial-modern architecture and five performance spaces—each with their own unique sonic and environmental character. When paired with the highest quality of immersive sound reinforcement, the facility allows them to bring in experimental artists and sound designers alike for extended residencies. Five of the Momentary's designated performance spaces house d&b audiotechnik loudspeaker systems, enabling premium audio experiences to compliment theater, dance, film, live music, and more.
"The new d&b XSL system was installed in time for the FreshGrass/Bentonville Festival held May 20-21 thanks to the efforts of Gateway Studios & Production Services, St. Louis, MO," said David Embree, audiovisual production supervisor at the Momentary. "The rig is installed on a bespoke stage from Mountain Productions (Wilkes-Barre, PA) under our Canopy, a tensile structure originally installed at The Domain in Sydney, Australia. We inaugurated it in mid-May with Old Crow Medicine Show, Brittney Spencer, and Smokey & the Mirror. All engineers were delighted."
Posted by AVNetwork Staff ( AV Network ) on August 9th, 2022